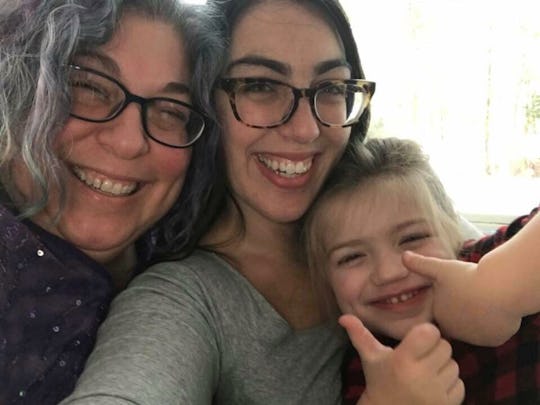 Photo courtesy of Jamie Kenney
10 Reasons A Feminist Grandma Is The Person Everyone Needs
I love my mom. In fact, I have never met anyone who doesn't love her. She's big-hearted and warm and smart and compassionate. She is also a die-hard feminist. This last point, in particular, fills me with pride (and relief), because I believe that my children need a feminist grandma. Actually, I think a feminist grandma is the person everyone needs in their life.
In my experience, grandmas are pretty cool. They're like moms but with fewer rules and better access to sugar. But throwing feminism into the mix is like Emeril Legasse throwing extra seasoning into a recipe and screaming "BAM!" I mean, if that doesn't make the whole thing more wonderful and delicious, I don't know what does. A feminist grandma means that she will move forward in her important role (because grandmas are important!) using her influence to help ensure that her grandchildren understand the importance of equality, respect, and consent. She will understand and encourage kids to look extra hard at the status quo and never settle for the answer "just because." Best of all, she's not going to stand opposed to you doing any of this either.
Here are just some of the many advantages of having a feminist grandma in your life, especially as the mother of that grandmother's grandchildren.