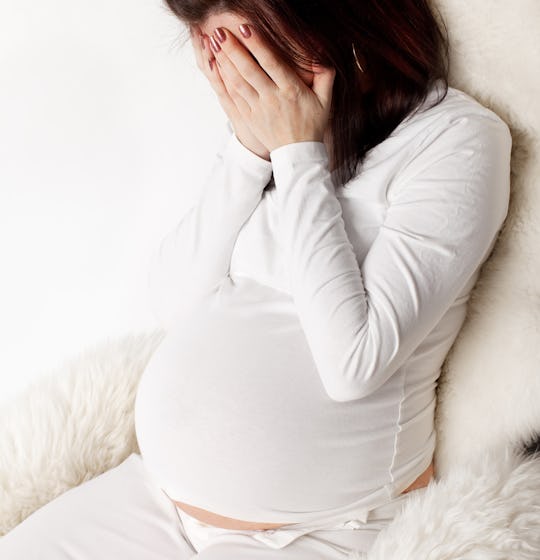 Fotolia
10 Reasons People Need To Stop Telling Pregnant Women Their Birth Plans Don't Matter
I've heard doctors say it. I've heard nurses say it. I've heard people you and I would probably call raging misogynists say it, and I've heard self-professed (or perhaps I should say "alleged?") feminists say it, too. "It" is one of my biggest pet peeves and "it" needs to stop. Whether they're doing so with the best of intentions, or because they don't really respect the person they're saying it to, people need to stop telling pregnant women their birth plans don't matter.
Contrary to still-too-popular belief, women's preferences, values, and priorities don't stop mattering the moment we become pregnant. No one else will be as affected by the memory or experience of birth than the woman actually doing it, and no one cares more about the child(ren) she is birthing than she whose body created them (in that moment, at least). She has every right to do whatever she can to make the experience as positive as possible, and that's really what a birth plan is about.
Now, I'll give most people the benefit of the doubt. When they playfully roll their eyes or laugh as a woman mentions her birth plan, or suggest that it'll go right out the window once she's in labor, they're not usually trying to be awful. Sometimes, they're even trying to be helpful. They're not trying to be dismissive of her wishes, so much as they want to say, "What I thought giving birth would be like, versus how it actually turns out to be sometimes, are different, and I don't want you to feel as bewildered or disappointed by that as I (or someone else they've seen) was." But if that's what they intend to say, then that's what they should actually say. (Also? Supportive, empathetic responses don't typically include eye-rolls or dismissive laughter, so maybe don't do that to people you say you want to support.)
A birth plan is not a statement of, "Here's how I command birth to unfold, or else." A birth plan not about controlling birth at all. It's about reminding the people around a birthing woman that she is still a person, and that she is the only one who gets to decide what happens to her. It's a statement to her care providers, and anyone else on her birth team, letting them know her preferences and how she'd like to be treated as she does one of the most significant things humans ever do: bring a new person into the world.
If you're ever in a position to know a woman's plans for her birth, support her. Make sure she feels heard and respected (especially if you're a medical professional, since being written off and mistreated by medical professionals is pretty much why women started creating birth plans in the first place). Don't dismiss what she has to say, because: