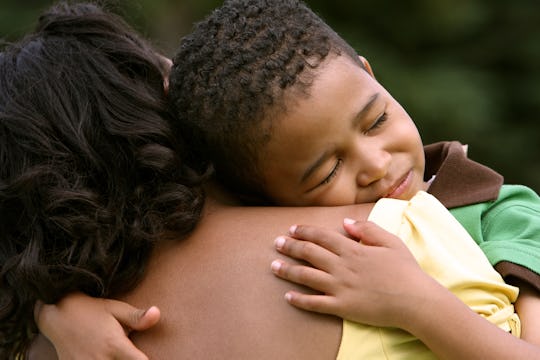 10 Signs Growing Up With A Toxic Parent Hasn't Turned You Into One For Your Kids
For the majority of my almost thirty-year-old life, I didn't want children. In fact, I was terrified of having children, because I didn't want to put my potential children in the same situation I had endured for the majority of my childhood. When you grow up with a parent as toxic as mine, you fear repeating a cycle that so many people "assume" you're powerless to stop. Thankfully, there are signs growing up with at toxic parent hasn't turned you into one for your kids; signs that, as a mother, bring me the peace and comfort and validity I need to remind myself that, no, I am not my toxic parent. I am so much better, and I am giving my son everything I never had and always wanted. I am giving my son what he deserves.
I spent my childhood in an abusive household, and not only did the constant emotional, verbal and physical abuse take a toll on my day-to-day life as a growing child and young adult; it shaped my feelings and plans for the future. I never wanted to get married (still don't) and I never wanted to live close to home (still don't) and I never wanted to have children. That last one, obviously, changed. After meeting a wonderful man who altered my perception of committed, romantic relationships, I realized that not only could I be a great mother, I wanted to be a mother. Still, the lasting affects of so much childhood trauma was hard to shake, and the relentless fear that I would end up like my father returned with a vengeance (especially when I was pregnant and especially after my son was born). To this day, I am vigilant and fearful that I will do something that makes my son feel about me the way I feel about my father.
So, I look for the signs that I am doing right by my son (and my parenting partner) and I take solace in the fact that my vigilance almost guarantees that I won't be a toxic parent. So, with that in mind, here are just a few signs that you're not following in your toxic parent's footsteps. Contrary to popular belief, you are not your parents. Your future is not decided for you. You can, and will, break the cycle.