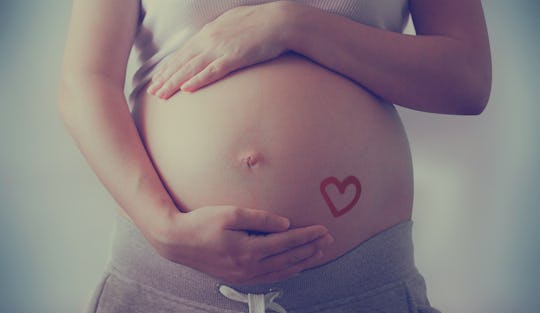 Zffoto/Fotolia
10 Strangers You Will Fall In Love With When You're In The Third Trimester
The third trimester of pregnancy was the longest 13 weeks of my life. I was huge, uncomfortable, and impatient to meet my baby. To make matters worse, every time I dared to go out in public strangers felt the need to comment about my body, give me unsolicited advice, and touch me without permission. By comparison, the people who showed me human decency, kindness, or compassion seemed like angels. Yes, there are strangers you will fall in love with in the third trimester, because not all heroes wear capes.
There's the person who picks out the awesome free stuff you get for setting up your Amazon registry. Then there's the person in front of you at Starbucks, who not only refuses to say anything about the so-called dangers of drinking coffee during pregnancy, but actually pays for your latte. I love that person. There's the experienced mom in the baby gear aisle who can tell you everything you need to know about car seats, baby carriers, breast pumps, and bottles, and without making it awkward because she's totally been there. And, of course, the UPS guy, who will carry your boxes all of the way up to your door. A BFF, for sure.
Like Blanche in Tennessee Williams' A Streetcar Named Desire, "I have always depended on the kindness of strangers," but never was this so apparent, or inspirational, than when I was in my third trimester, because, you guys, I fell in love with at least one stranger every single day.