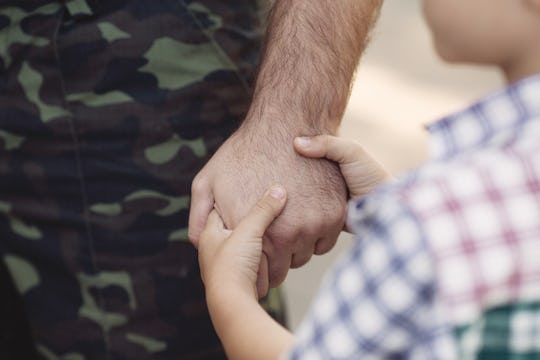 Fotolia
10 Struggles Every Mom Faces When Her Partner Is Deployed
Deployment. It's the word families of service members dread. Don't get us wrong; we're proud of the sacrifice our loved ones make to keep this country safe, but we know there will be sacrifices on our parts, too. A separation that lasts six, nine, or twelve months is hard on any relationship, but it's especially difficult when you have children. It's important to remember that you're not alone, because there are common struggles every mom faces when her partner deploys.
When I met my now-husband, he had recently returned from deployment. I didn't know where things would go, and he'd just gotten back, so I didn't worry about what it may or may not be like to go through a deployment in the future. Little did I know that within the next three years, we'd be married, twice-moved, and have a baby. After our permanent change of station to our current post, we knew deployment was inevitable. Within a few months of our big move, my partner headed abroad for a full year. He's currently on that very deployment, and we miss him like crazy. In fact, to be honest, it's pretty much the worst.
Fortunately, there is help available for families of deployed service members. My family attended a deployment fair to learn all about them, so make sure you check out your post's child and youth services (CYS). You may qualify for free hourly care and a stipend toward activities. You should also make sure you connect with your family resource group (FRG). While I'm most familiar with the services provided for Army families, each branch has their own versions and resources. My local mom group is mostly military spouses, and they've been a lifesaver, too. There's no getting around the fact that deployment sucks, but it's nice to know you're not the only one who knows what it's like.