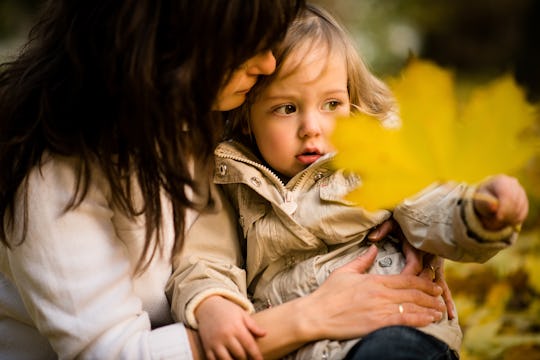 Fotolia
10 Struggles Moms Know All Too Well When Their Own Parent Is No Longer Part Of Their Life
I grew up in a physically, emotionally and verbally abusive household, with a toxic parent who made my childhood something to escape, instead of something to enjoy. Eventually, after therapy and time and support, I learned how to get rid of this toxic parent, but it wasn't easy. When you so desperately want a relationship with someone (a relationship that is romanticized in almost every way) doing the healthy thing can still be a painful thing. Which is why, honestly, I'm not surprised that I'm currently experiencing the struggles moms who don't have both parents in their lives know all too well; struggles that I take on willingly, as I know not having a toxic parent (or a toxic grandparent) around myself and my son is the best possible decision for everyone involved.
My toxic parent was out of my life before I was even pregnant, so when I found out I was going to be a mother I struggled with whether or not to even tell my father that I was expecting. After all, he was also going to be a grandfather, even if he wasn't going to be involved in any way. I didn't know how to make that phone call, though, or if opening up the door to even a potential relationship would be the healthy, smart and safe thing to do (for both myself and my future son). So, in the end, I didn't contact my father and he has never met my son, let alone seen a picture or talked to him. He has no idea that he is now two years old and is potty trained and has this wonderfully adventurous, fearless personality.
I know it's for the best, but time has a funny way of smoothing over even the sharpest, most painful of edges, and every now and then I think about what it would be like if my son knew my father and had another grandfather to call his own. I wonder what it would be like if things were so drastically different, even though I know hoping and wondering and wishes is pointless. Still, when I see grandparents playing with their grandchildren or try to make a meal my father could effortlessly make, I can't help but slip back into a heavy feeling of longing. That specific struggle, and the following struggles that creep up from time to time, are worth it, though; especially if it means that I am capable of providing my son the childhood I never had. A childhood he won't have to escape, but will have the ability to unapologetically enjoy.