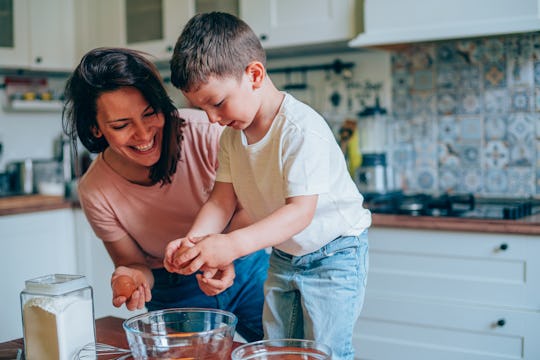 VioletaStoimenova/E+/Getty Images
What I Did For Me, And Only Me, As A SAHM
I've accomplished a lot prior to being a mom but, for me, nothing compares to the physical, emotional, and mental effort of parenting. Most worthwhile personal and professional pursuits are demanding, but few are as exhausting as what I call "Mom Scanning" — the constant surveillance for (and response to) potential danger or opportunities for mischief whenever you're responsible for a young child. When you're a stay-at-home mom (SAHM), you spend most of your day Mom Scanning, so there were some necessary things I did for myself as a stay-at-home mom in order to recharge.
Being a mom is my favorite thing I've ever done. It's also the most all-consuming thing I've ever done. And being a SAHM was especially challenging for me, because it's so much harder to put boundaries on your time and energy. In addition to being perpetually available to your kids, if you're not careful, it's really easy to give into the pressure that comes from feeling like you have to prove yourself, or prove your value, when you're not necessarily earning money and are worried people you respect (or possibly even your own partner) are wondering just what you do all day.
Once I finally adjusted to being a SAHM, I made a habit of doing the following things just for myself, so that I wouldn't get completely burned out by the experience. It's not always possible to do all of this every day, but I know I'm a way better mom, and a way better me, when I can do the following things on most days.