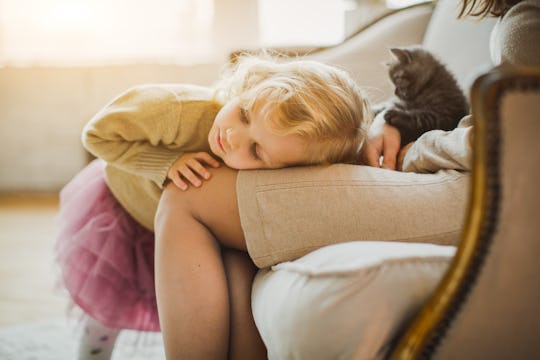 Fotolia
8 Mistakes Every Stay-At-Home Mom Will Eventually Make (And Why It's OK)
Being a mom of any kind is tough but, for me, being a stay-at-home mom was especially difficult. Motherhood came with significant role confusion for me (as it does for most women), especially when I made the slow, painful choice to not return to my old job after having my son. While it's probably more accurate to call me a work-at-home mom now, for most of my son's life I've been a stay-at-home mom. In that time, I've made most, if not all, of the mistakes every stay-at-home mom eventually makes, at least once.
It's pretty impossible not to, if I'm being honest. It's not like there's a course for this or something. If we weren't raised by stay-at-home parents ourselves, the closest we get to an education on how to be a stay-at-home mom is from the snippets we see of other people's lives, or depictions in the media. I mean, it's not like any woman ever went wrong comparing her day-to-day life with the highlight reel she gets from her friends on social media, or the stereotyped and/or idealized versions of motherhood shown in movies and TV. Oh, wait.
But here's something I, a recovering perfectionist, never thought I'd say: it's totally OK to make these (and plenty of other) mistakes. Mistakes are how we learn. Plus, while the stakes are generally really high when it comes to parenting, the overwhelming majority of the little decisions we make on a daily basis do not happen at make-or-break moments. We may make a mistake every now and then, and we may lose our cool and the ability to remain graceful during difficult situations, but our world (and our children's worlds) do not end. We usually get another chance to try again. I'm learning the longer I am on this mom-journey, that absolutely nothing is set in stone. When we realize something's not working, we can change it.
So, deep breaths stay-at-home moms (and all moms, in general). You can always recover if you've slipped up and made any one of these following blunders.