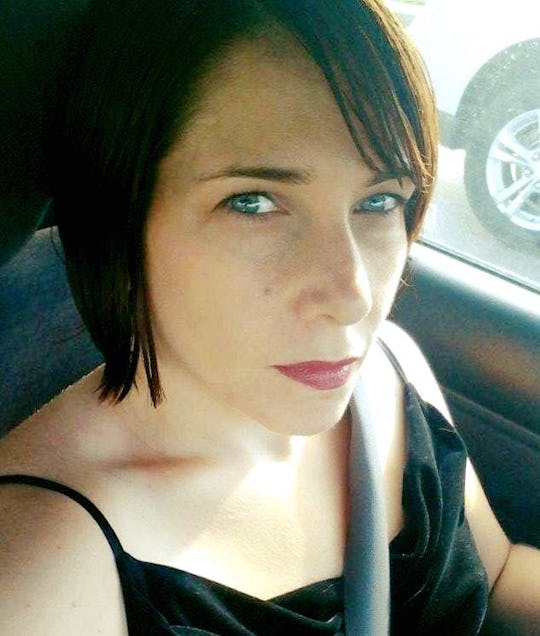 Courtesy of Steph Montgomery
10 Things I Feel Every Time I Drop Off My Kids With My Ex-Husband
Once my divorce was finalized, I honestly wished that I would never have to see my ex-husband again. We have kids together, though, so I not only have to see him, I have to see him on a semi-regular basis. Sill, that necessity doesn't save me from feeling so many different, complicated, and complex emotions every time I see my ex-husband and drop off my kids.
The first time I saw him was terrible. It was awkward and scary, and when it was all over I had a panic attack. Fortunately, and years later, seeing him has gotten easier. It's still hard sometimes, but in different ways and for different reasons now that it's been a while since our marriage ended. Now, seeing him generally makes me a little sad or angry, especially when he disappoints the kids, doesn't pay child support, or tries to egg me on and push my buttons. In other words, co-parenting really sucks sometimes. Seriously.
I always try to remember that I don't have to interact with my ex-husband beyond what's necessary for us to co-parent our kids. Even then, I don't have to show him how seeing him makes me feel, and now that we are no longer married, I definitely don't have to care how he feels about me. When I remember those aforementioned things, seeing him isn't so bad. In fact, sometimes I'm surprised I feel OK and am able to see him without letting it ruin my day, which honestly, makes me feel like a total badass.