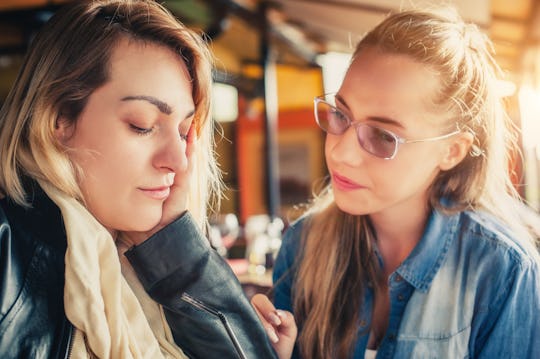 Fotolia
10 Things Women Suffering From An Emotionally Abusive Relationship Want You To Know
"If he doesn't hit me, is it abuse?" "I know he seems like a nice guy, but he's not that way at home. Can you help me?" "I feel so alone." There are so many things women suffering from an emotionally abusive relationship want you to know; things that are often tucked behind a question or hiding underneath a off-the-cuff comment.
Usually these women want to tell you, but they're so ashamed or they don't know how to tell you or they're not sure that what their partner is doing is actually abuse. Sometimes they think it's their fault and that they've failed their relationship and that you won't believe them, because they don't have "sufficient" proof. They hope it will get better and they're afraid for their children's safety and they're terrified their abuser will find out they told you.
I know, because I am one of those women.
For so many years I hoped things would get better with the husband I still loved, despite his constant criticism, shaming, infidelity, and insults. I blamed myself for not being "perfect" and for having high expectations of him. And, honestly, I thought all relationships were and looked like mine. After all, isn't marriage supposed to be hard? Sadly, I also thought I deserved it. I believed my then-husband when he said I was to blame for our marital problems, and I believed the awful things he said to and about me. At the time I didn't know that emotional abuse was and is abuse, and that it can contribute to a pattern of physical and sexual violence. I was alone.
I didn't tell anyone about the abuse I was enduring until my partner became violent. I wanted to and I tried to but more often than not it made things worse, and I simply thought there was no way out. There's so much I wanted people to know, I just didn't know how to say the words. Not, of course, until now: