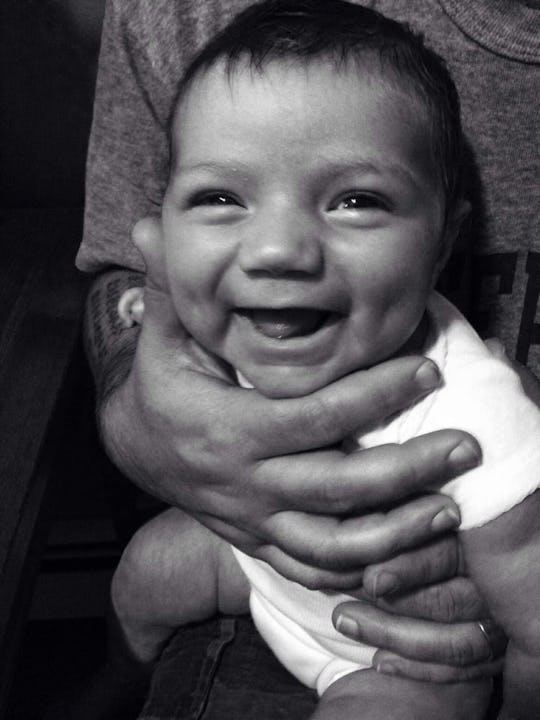 Photo courtesy of Jamie Kenney
10 Things I'm Glad I Didn't Know About The Fourth Trimester
To the uninitiated, "fourth trimester" sounds like a bad joke. On a cosmic level it sort of is. The concept springs from the idea that babies, in the first three months of their life outside the uterus, are still underdeveloped. They're in no way shape or form ready to be out in the world. They don't get all that much more ready in the following few years, by the way, but those first few months they're basically outside-fetuses. And there are things I'm glad I didn't know about the fourth trimester because, honestly, it wouldn't have helped.
I'm usually a "knowledge is power" kind of person. I like research. I like knowing things. I like always being prepared, or at least feeling like I'm always prepared. But parenthood has almost nothing to do with preparedness. Like, in some ways it might help you mentally, but by and large this is like nothing you've ever done before so you just kind of have to do it and see if it works.
If I had to describe parenthood, especially the first three months of parenthood, I'd have to say it's sort of like a prophecy in an Ancient Greek myth: knowing is only going to make you try to fight against the inevitable outcome to ruinous results. But if you just sort of kick back and let it happen, your fate wash over you like a gentle wave on a beach (read: like a damn tsunami).