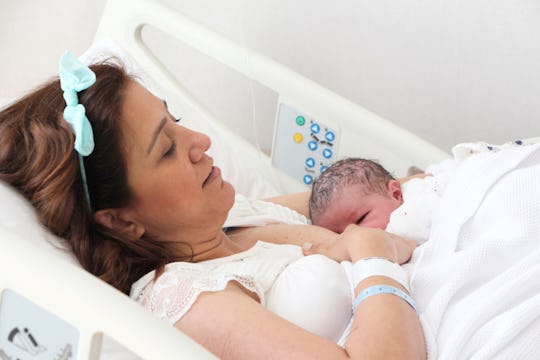 Fotolia
10 Things No One Will Tell You About The Fourth Trimester, But I Will
The moment I found out I was pregnant, I started studying trimesters like it was my job. I had pages of baby books earmarked and online forums bookmarked and a list of questions to ask my doctor. Unfortunately, the fourth trimester was left out of my extensive research. Like everyone else, after labor and delivery my focus shifted to my baby, and I didn't realize just how taxing postpartum life would be. Firsthand experience can be unkind, but it's also why I can confidently say there are things no one will tell you about the fourth trimester, that I will. Things that are left out of the baby books or just passed over, in favor of chapters about breastfeeding, co-sleeping and other baby-related happenings. Things that every mother, and every partner, should know.
I had a very difficult pregnancy, so I was more than ready for it to end and for my son to enter the world. I was so excited, in fact, that I completely forgot that I would have to actually recover from labor and delivery. Unlike the movies or television shows I have watched throughout the years, I didn't walk out of the hospital in my pre-baby pants, feeling no pain or discomfort, confident in my parenting abilities. In fact, I felt and reluctantly experienced the exact opposite. So, when I took that first postpartum shower and saw my body — the same body that felt like it had been ran over by multiple vehicles — I was shocked. When I couldn't move without being in excrutiating pain, I was disheartened. When I was lost in a sea of relentless postpartum hormones, I was confused.
So, in an attempt to be transparent and because feeling that shocked and disheartened and confused about your body, and your mindset, after giving birth isn't fun; here are just a few things I think every woman (and every parenting partner) needs to know about the fourth trimester. The devil you know beats the devil you don't, my friends.