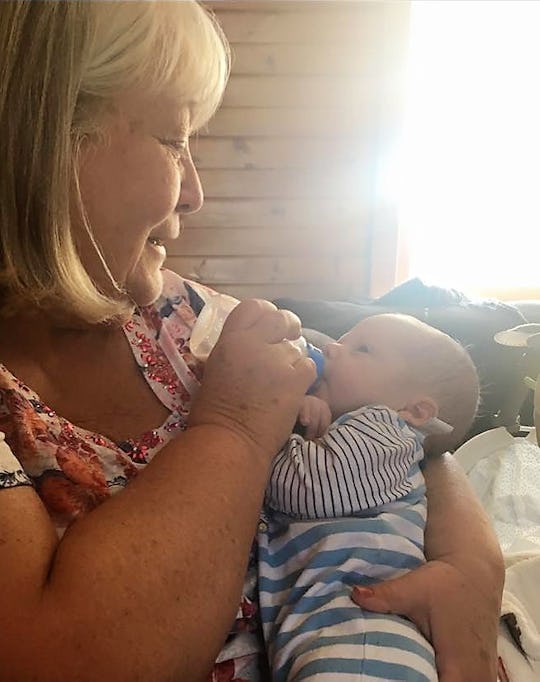 Courtesy of Steph Montgomery
10 Unhelpful Things People Do For Postpartum Moms
After having three babies and living through some postpartum moments that were embarrassing, awkward, and infuriating, I now have some basic rules for people who want to visit and "help" me during childbirth recovery. For starters, ask first, get vaccinated, bring food, expect to clean, and don't expect to hold the baby while I make you lunch, because I just grew a human and pushed it out of my vagina. I need help, not people to entertain. Sadly, there are so many things well-meaning people do for postpartum moms that aren't actually helpful. Like, at all.
In my honest opinion, we totally minimize the postpartum recovery needs of new moms in our culture. Their number one priority ought to be healing from childbirth. Instead, their priority ends up being living up to other people's unrealistic expectations. Yeah, that's not OK, especially when it starts way before they're home from the hospital or have had their first postpartum shower. Please, for the love of all that is good, don't visit a new mom in the hospital, unless you have her express permission to do so. In fact, even then, check in before you come to make sure she's not sleeping, topless, or just not in the mood for visitors. The same goes for after her hospital say, when she is finally in the comfort of her home.
Once you're in the presence of a postpartum mom, please don't offer to hold the baby. That's not helpful. Also, while I love it when people cook or clean for me, please don't rearrange my kitchen cabinets or refrigerator in the process. (Mom, I'm talking to you. I love you, but the last thing a sleep-deprived new mom needs is to not be able to find the peanut butter or coffee filters). The next time a friend or family member has a baby, please consider what they really need.