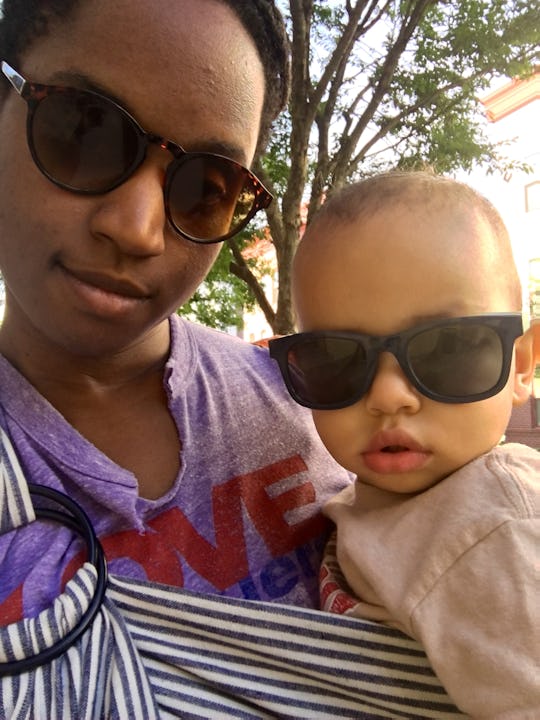 Courtesy of Sabrina Joy Stevens
10 Things People Just Don't Understand About Millennial Moms
"Ugh, you all with your phones. Stop trying to take pictures or be on Facebook all the time and just be with your kids!" I'm sure I'm not the only millennial mom who's heard something like this from extended family, or passing strangers, multiple times. Misunderstanding our relationship to technology is one of many things people don't understand about millennial moms.
Yeah, sometimes I and other folks my age get a little attached to our phones. However, the majority of the time we're trying to capture photos so our families have mementos of their childhoods, or we're researching whether or not it's OK for them to eat something they were just offered, or we're checking a grocery list, or we're making plans with our partners and caregivers, or we're trying to get some work done because we don't have any other choice.
Now, I'm not claiming that the following is true of all of us, nor am I claiming that the hate directed at us only comes from older parents. Sometimes, it's folks in our own generation joining other folks to gang up on us; a fact that makes me almost as sad as when I'm not quick enough to catch a video of something really adorable my son just learned to do. However, for many of us, the following misconceptions about millennial moms are frustrating, and even hurtful, especially when they come from people we care about (like our own parents). Millennial moms are doing our best just like everyone else, and we deserve the same respect.