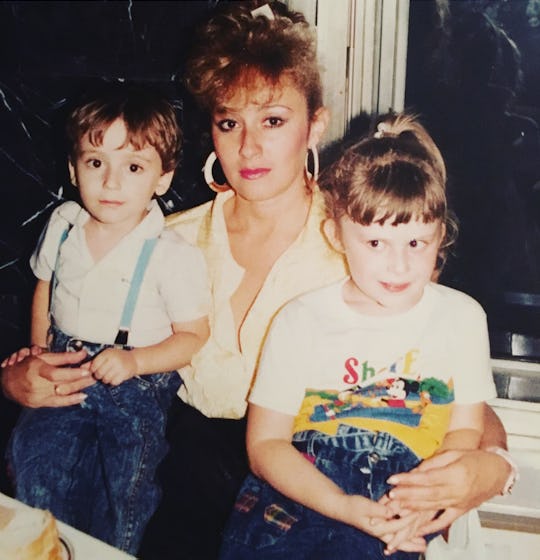 Courtesy of Dina Leygerman
10 Things Russian Moms Do That American Moms Should Try
My family emigrated to the United States 23 years ago, so I grew up torn between wanting to be a full-fledged American and wanting to retain my heritage. In college I met a handsome American man and fell madly deeply. Eventually, and together, we created a multicultural mush of a family. I knew I wanted to raise our children with the same values I was raised, and my husband agreed. So, we parent our kids doing all the things Russian moms do that American moms should try.
No matter what anyone may believe, immigrants simply cannot fully integrate themselves into the American culture. That takes multiple generations. Immigrants have different values and ethics so deeply ingrained in who they are and how they identify themselves, they cannot simply stop living the way they believe is beneficial to them and to their families (and, honestly, in a "free country," they shouldn't have to). While my brother and I somewhat quickly assimilated to the American lifestyle, my parents mostly stuck to their Soviet cultural roots. I never denied or denounced my heritage, to be sure, but I often rolled my eyes at some of the idiosyncrasies of my culture. However, I am ridiculously proud of being born outside of this country, and in the same way I am proud to call myself an American and to be raising my children in this amazing country.
Americans born in the U.S. have their own set of cultural expectations and often cannot comprehend a different way of life. However, instead of being automatically resistant, it wouldn't hurt anyone to open their minds to the ways other cultures handle child-rearing. We see so many articles and books about the way Danish parents raise their children, or how the French feed their children, or how Italians discipline their children, so taking notes from other cultures can not only be beneficial, but also kind of fun.