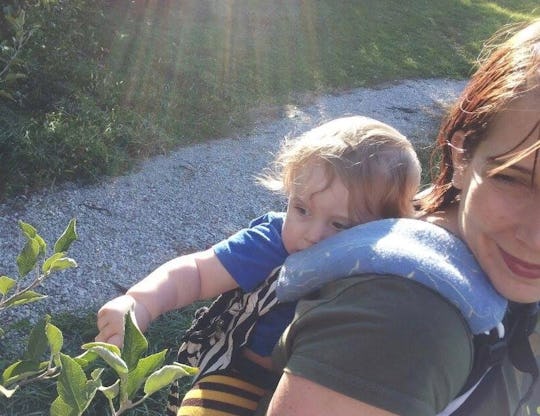 Courtesy of Steph Montgomery
What Goes Through your Mind When You Realize Leaving Your Partner Is What Your Kids Need
I was taught marriage is forever, especially if you have kids. When I got married the first time, I took my marriage vows extremely seriously — planning to love and cherish my spouse until death parted us. Unfortunately, he didn't take our vows as seriously as I did, and our marriage was not a healthy one. So I left, and felt horrible guilt as a result. It took me a long time to realize that, sometimes, leaving your partner is the best thing for your kid. And you.
Unfortunately, so many people view divorce as failing, and until I experienced the end of a marriage that list of people included me. It took going through the process of separation and divorce to realize that staying in a horrible relationship "for the kids" was actually not good for anyone, including the kids. Contrary to popular social belief or what anyone looking from the outside in would assume, leaving my partner was one of the best decisions I have ever made.
While it wasn't easy in the beginning, and there were definitely some less-than-pleasant moments, being a single parent got easier every day. Eventually I found a new rhythm and a new normal. One day, it dawned on me that we were not just OK, we were thriving. Life was so much easier for everyone without all of the fighting and tension. Realizing that I had made the best decision for our family made much of the guilt drift away, and I found myself thinking that I wished I had had the courage to leave my unhealthy marriage sooner. I started to feel excited for new beginnings and a brighter future. Honestly, it was the best I had felt in a long time.