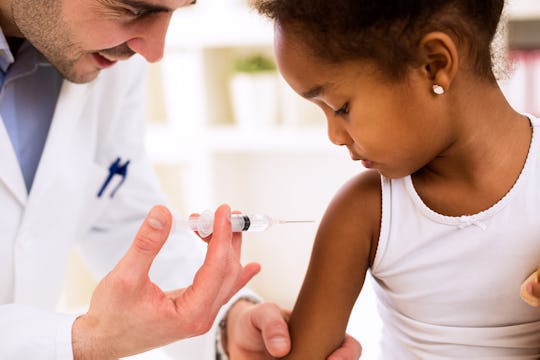 Fotolia
10 Things You Don't Have To Do When You Vaccinate (Even Though Everyone Says You Do)
Though we usually take it for granted, we are lucky to live in a time and place where, rather than routinely watching our kids and others in our communities suffer and die from childhood diseases, we can typically just take them to the doctor and have them vaccinated instead. Indeed, we're so fortunate not to regularly experience those tragedies that many of us stress more over vaccines than the diseases they prevent. I've heard plenty of things you don't have to do when you vaccinate, from a variety of sources, that may actually make getting vaccines way more complicated than it needs to be.
I definitely understand why people get nervous about it, especially when our babies are so teeny and new. I personally hate needles, and since most vaccines come in the form of a shot, I remember feeling a bit tense in anticipation of my newborn son's first round of vaccinations. Still, I knew it was important that he get them, so I explained to him (even though he was a brand-new baby, cause I'm a former teacher who still can't bear to pass up a single opportunity to impart language skills) that he was going to get something called a 'vaccine,' that it was going to hurt for a moment, but that it was really important for him to stay healthy. The first time he was vaccinated, he wailed, but quickly calmed down once the doctor's assistant finished up and he was able to nurse. We kept up that same routine at all his subsequent shot visits, and now he barely even registers that a shot is happening. I know it's possible that might change as he gets older and more aware of the shots are awful and scary messages out there but, for now, he's pretty chill about it (and so am I).
I often try to keep our schedule open for the rest of the day after he gets a vaccine, in case he's a little sluggish or feverish. But most of the time he's totally normal, save a bit of soreness where he got the shot. That's really the only special thing I do after shots, completely counter to all of the advice I got about handling vaccines (and counter to what I experienced when I was a kid getting vaccines of my own). You really don't have to do any of the following when you vaccinate and, in some cases, they might do more harm than good.