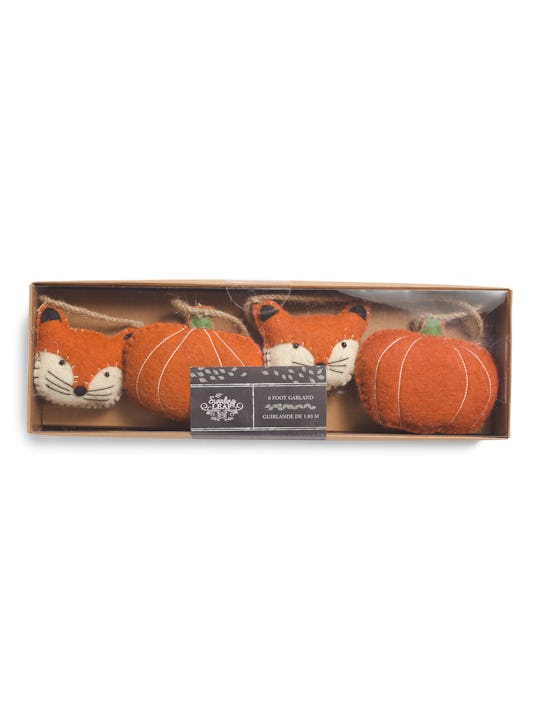 10 Of The Best Fall Decor Items At T.J. Maxx Right Now (Thanksgiving Plates!)
There are two types of people: Those who mourn the passing of summer days and those who count the minutes until they can break out their chunky sweaters and cinnamon spice candles. If you find yourself in the latter category, then there's a good chance you're already deep into all-things-autumn mode, which is why you'll want to go ahead and snag these T.J.Maxx fall decor items pronto. Because what's not to love about tiny pumpkins, Halloween accessories, and harvest trimmings that leave enough room in your budget to splurge on a PSL?
There are a few top choices you'll want to check out, including the "Shake Your Boo Thang" Kitchen Towels — because, well, no further explanation needed — cushy Fox and Pumpkin Garland, and Turkey Motif Appetizer Plates that are absolutely perfect for a fall brunch. And, of course, there are plenty of pillows to choose from and I see absolutely no problem with adding them all to your cart because you really can never have too many pillows, am I right?
And now, fellow fall aficionados, it's time to put on your favorite broken-in boots, don a cable knit scarf, and get your fireplace Instagram ready — this is your moment.