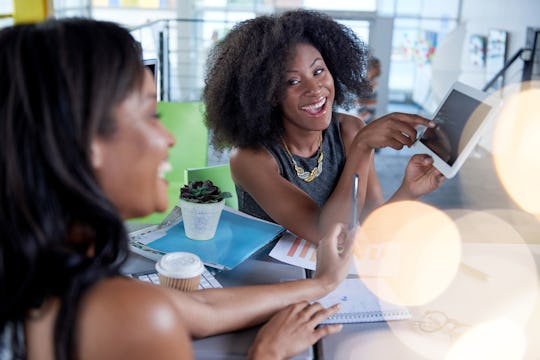 Fotolia
10 Ways I'm Mom-Shamed By Coworkers Without Kids
It seems like, no matter what life-choice a woman makes, she can't win. Women who choose not to have kids can't win, and moms can't win. Stay-at-home moms can't win, and working moms really can't win. As a working mom, I get told I'm neglecting my kids, that I can never have it all, and then, at work, I constantly get mom-shamed by coworkers without kids. So, yeah, "winning" doesn't really feel like a realistic possibility, these days.
Before I became a mom, I was very career driven. I took time to form relationships with coworkers and clients. I did drinks after work, cocktail parties, networking events, and coffee meetings. I never took lunch breaks and rarely took sick days. As a result, I really didn't have a clue as to how much much my life would change after having kids, and it did change, dramatically. Suddenly, I had to plan coverage for maternity leave and worry about having enough sick leave to cover unexpected illnesses once I returned to the office. I had to plan for child care, pumping, hectic commutes, and doctor's appointments. I had to learn to juggle 100 balls at once, while simultaneously being judged by my childless co-workers.
It hurt. It felt degrading. It made me question if I had made the right choices about my career and childbearing, whether I could do it all, or if should even try.
I know that their judgment is part a lack of knowledge and experience, part our culture's tendency to shame women and mothers, and maybe even a tiny part jealousy. Regardless of their motives, mom-shaming needs to stop. People are still people when they return from maternity or adoption leave. Seriously. They just might occasionally have a bit more spit up on their shirts or have to actually take a sick day once in a while. Get over it.