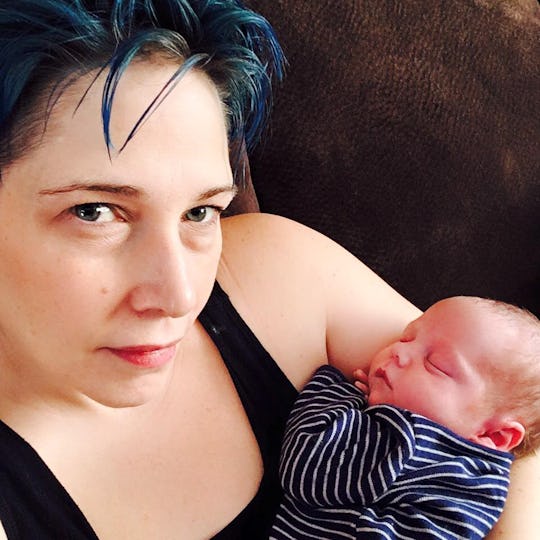 Courtesy of Steph Montgomery
10 Ways My Second Postpartum Recovery Was Different From My First
Recovering from childbirth is no joke. Reassembling your life, body, and mental status after having a baby is not easy. And doing it all more than once, well, that doesn't make the process any less taxing. When I had my second baby not only did I have to physically recover from childbirth, figure out breastfeeding, and navigate sleep deprivation, but I had to do it all while chasing a toddler. My second postpartum recovery was different from my first in a variety of ways, both big and small, that made it just as challenging.
My first postpartum recovery was hard, for sure, but, for me, having a baby and caring for an older child was much harder. When the baby arrived my daughter regressed, so I was dealing with an increase in potty accidents, tantrums, and her coming into my bed in the middle of the night. While I could understand why she was regressing, helping her adjust to life as a big sister while caring for my newborn was incredibly overwhelming. At times it felt impossible to have to figure out why the baby was crying and deal with a toddler tantrum simultaneously... and on zero hours of sleep.
Eventually, and thankfully, I found my groove, but before I did I learned just how much harder and different postpartum life is with a second baby. No two postpartum recoveries are the same, to be sure, but my experience was a reminder that just because you've done a thing once before doesn't mean it'll automatically be easier the second time around.