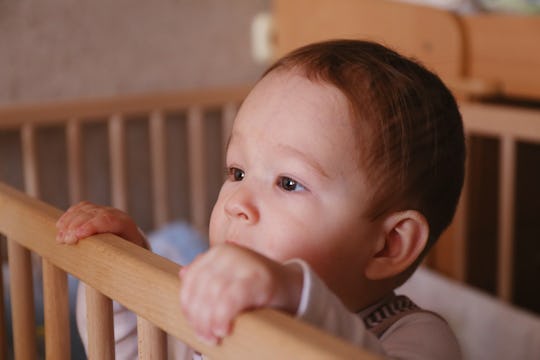 Fotolia
10 Ways Parents Sleep Trained In The '90s Vs. How Parents Sleep Train Today
When you study today's philosophies on parenting, you'd think we were centuries away from the way children were parented in the '90s. Just over twenty something years ago, if you asked a mom if she was an "attachment parent" she would probably think you were speaking French. From the types of toys parents bought their babies, things just looked a lot different in the '90s, for better or worse. The ways parents sleep trained in the '90s versus now is, of course, another thing to marvel and behold. After all, how many ways are there to help a kid sleep, right?
When I look back at the way my own parents taught my little sister – who was born in the early '90s – to sleep through the nigh, it's hard to even call their method "training." I don't think my parents ascribed to a particular philosophy. They basically put my sister to bed and if she cried, they let her cry, and if it became unbearable, they picked her up and calmed her down. They weren't timing anything or reading a book with a million suggestions. I don't remember it being a big deal, or anyone talking about it that much. It just, you know, happened.
In short, sleep training really wasn't a thing back in the '90s. It certainly pales in comparison to the big freakin' deal I made of it with my own two kids when they were infants. So, yeah, things change and parenting choices evolve, and that's never more obvious than when you look at sleep training in the good ole '90s. Ah, nostalgia.