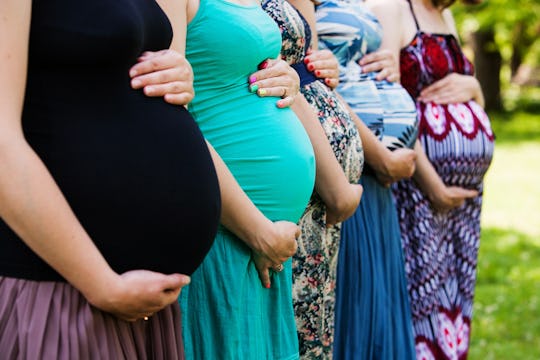 Fotolia
10 Ways You Can Help A Mom Who Is Being Shamed (Publicly Or Otherwise)
While motherhood can (sometimes, or even most of the time) be a lonely and isolating experience, it can also bring people together, for better or worse. I have met some pretty amazing women because I'm a mother, but I've also made myself vulnerable to some pretty judgmental and hurtful people because I'm a mother, too. I've been mom-shamed and judged and seen many friends experience the same and, while that is the absolute worst, I've also learned how you can help a mom who is being shamed, as a result of those hurtful experiences. I learned when I personally experienced shaming via social media, and needed people in my corner (some people helped, some people didn't) and I've learned by watching other moms being shamed, and asking how I can help or just, well, charging ahead with reckless abandon like an idiotic white knight (which I don't necessarily suggest doing because it's honestly not always helpful).
Honestly, every mother needs help in (arguably) every aspect of motherhood. I'm not saying mothers are incapable of doing things on their own. On the contrary, most mothers do the majority of their necessary tasks solo. But, I mean, couldn't we all use some help? Like, as adults? Adulting is hard; parenting is hard; being a mother in a world that seems hell-bent on judging every decision you make is hard; it's all just hard and when a stiff drink and a warm shower just won't cut it, I say reach out and ask for help and, in turn, don't be afraid to help someone else, too. We may not all be in "this" together, because we're essentially making our own parenting decisions and taking care of unique, individual little humans and coming from varying backgrounds, but we can work side-by-side and support one another in our endeavors. This means helping a mom who may have problems breastfeeding, helping a mother who is struggling with potty training, and definitely helping a mother who is experiencing mom-shaming.
So, with that in mind and in the spirit of solidarity and motherhood and warm fuzzy feelings and all that good stuff, here are 10 ways you can help a mom who is being mom-shamed, in public or on online. I mean, really and truly; if you're not part of the solution, you're part of the problem.