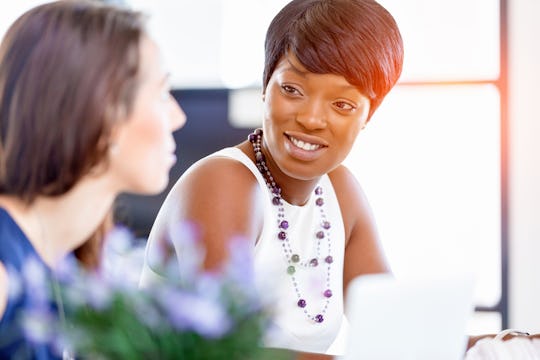 Fotolia
11 Questions I Have For Every Mom Who Magically Has Her Sh*t Together
I see her everywhere. In fact, we've all seen her. She's the mom showing up five minutes early to daycare pickup in her perfect suit, fresh from work. She's the mom with her hair perfectly done and her clothes perfectly pressed. She's the mom with the set schedule who always plans and always prepares and never forgets a single, solitary thing. She's definitely not me. I have some questions for every mom who magically has her sh*t together because, while I see her everywhere, I'm so very far removed from her. I've never been one to be on time or not forget that very special toy my kid just can't seem to live without. I can barely plan dinner let alone an extravagant party or a slew of extracurricular activities. So I need some answers.
I know that it's easy to look at someone I don't know and, on the surface, assume she has this effortless, pain-free, and easy-going life. It's especially easy when you're a hot mess like me, and you can't muster up enough energy to even pretend things aren't two seconds away from hitting the proverbial fan on an embarrassingly frequent basis. I can tell myself that, realistically, we're all doing our best and making mistakes and struggling. However, when I have a day that seems harder than most and my self-doubt takes over, reason goes straight in the garbage (along with the dinner I accidentally burnt. Again.).
Which is why I'd love to stop that mom at the playground with all the homemade snacks and the extra wipes she so-lovingly hands out to unprepared mothers like me, and ask her how in the hell she does it. After all, if we really are "all in this together," then I think sharing some hard-earned knowledge is the least the moms who have their sh*t together, can do.