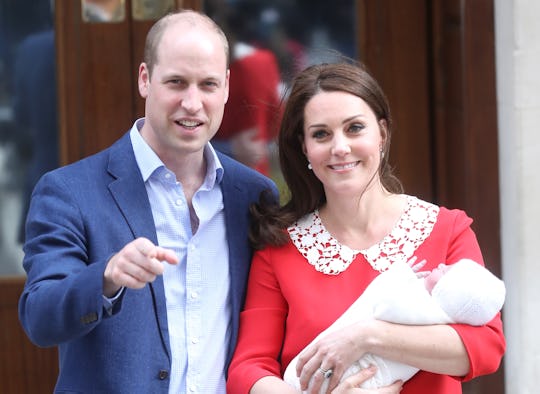 Chris Jackson/Getty Images Entertainment/Getty Images
These Are The Reasons Why I Dressed Up When I Left The Hospital With My Baby
On the three blessed occasions when the Duchess of Cambridge, Kate Middleton, has paraded out of the Lindo Wing of St. Mary's with a new royal baby in tow, people have one of two reactions (or both reactions in succession): a fawning "Awww! New baby!" or an irate "That is not how women look after giving birth! She had a whole team to make her look pretty! This is bullsh*t!" But you know what? I may not have been as flawlessly put together as Her Royal Highness, but I dressed up when I left the hospital with my baby, and I had some good reasons.
Back to Kate for a minute and the fact that the vast majority of women will not appear anywhere near as polished after giving birth. Like, no duh, you guys. You're not some wild-eyed prophet for figuring this out. Everybody knows it. But the Duchess is a woman very much in the public eye, in a family whose primary function is to keep up a certain appearance. So of course she had a team of stylists blowing out those shiny, flowing locks before she stepped out to greet an adoring public.
I had no such team. I didn't strive to be the fanciest I'd ever been as I left the maternity ward, but I did put in some effort. I applied make-up. I accessorized. I picked out one of the cuter outfits I'd brought with me. Nothing was specially bought. I didn't even take pictures. Because this wasn't for cameras or posterity. It was for me. I don't think anyone should feel pressure to dress up when leaving the hospital. After all, there's no real practical reason to do so: you're leaving one place where you're covered in body fluids and baby to go to another place where you'll be covered in body fluids and baby. But for those so inclined, I think there's a value to it.