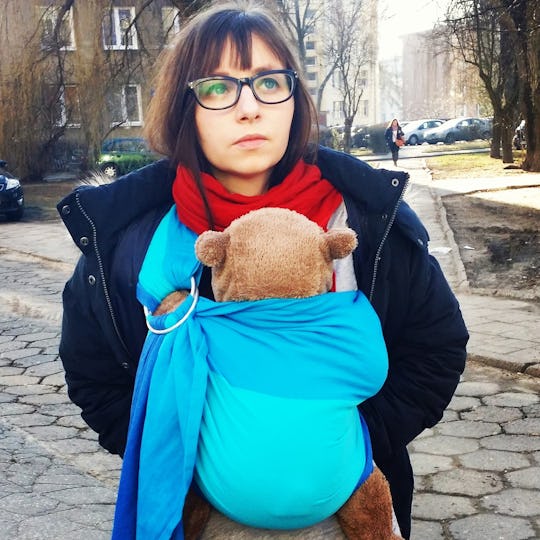 Fotolia
11 Stages Of Not Planning To Attachment Parent, But Attachment Parenting Anyway
Now that I've been a mother for two years and I'm pretty open about my experiences, plenty of soon-to-be moms have asked me for advice. More often than not, I tell them to make a plan. "The best way to be prepared, is to plan." Then, in the same breath, I tell them that their plan won't matter. Contradictory, I know, but it's the truth; you try to formulate an idea of what you want to do, then you adjust. The stages of not planning to attachment parent, but attachment parenting anyway taught me this very important, very frustrating but very worthwhile lesson, and it's one I have carried with me as my son enters toddlerhood and I'm presented with a new set of challenges.
List most new mothers, I had an idea of the kind of mom I wanted to be. I asked questions and did my research and learned from the other, more seasoned moms around me, and I formulated a "plan" that I thought I would follow once my son was born. I was going to use a crib and get my son to sleep in his own room; I was going to push him in a stroller because, why not? I was going to get him on a feeding schedule because I value my sanity and my sleep. Oh yes, I was going to do all of these things and it was going to be very easy. Ha. Turns out, my son had different plans, and I was the one who as going to need to accommodate him (not the other way around).
I'm thankful my plan went out the window because, well, I love attachment parenting. I love cultivating a close, emotional bond with my son by co-sleeping, babywearing, breastfeeding on demand, skin-to-skin contact and using more empathetic, gentle parenting techniques. It's what works best for us. However, I would be lying if I said that was my overall plan, so if you're going through the following stages, know that you're not alone. After all, life — and parenthood in general — doesn't really care about the plans we make.