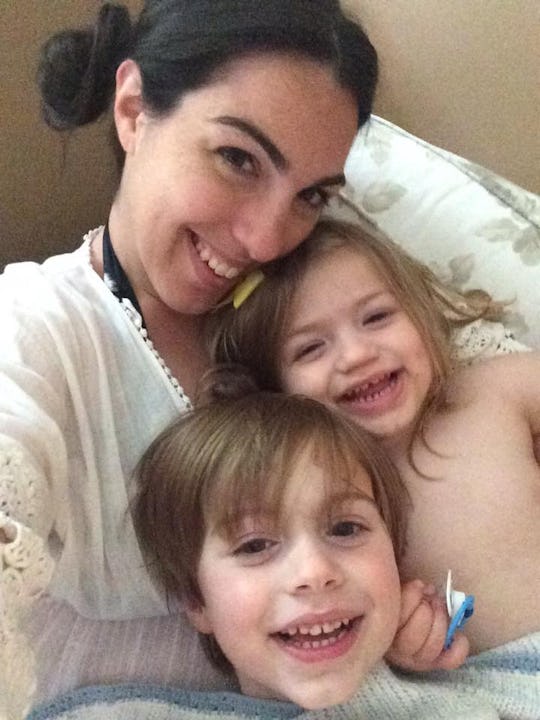 Jamie Kenney
11 Stupid Things I Said About Breastfeeding Before I Had Children (And Maybe You Did, Too)
I have always imagined being a mother and breastfeeding my children. In other words, I've never been anti-breastfeeding. I grew up with a mom who nursed my brother and sister and who, on top of that, was a bit of an all-natural, Earth Mama, hippie type, so nursing just struck me as a given. However, even in that environment and with my upbringing, I had some backward-ass ideas about breastfeeding. Like, actually embarrassing ideas, now that I look back on them. I want to share with you, friends, the stupid things I said about breastfeeding before I had kids for a few reasons. Seems dangerous, I know, but let me explain my reasons for opening up and, essentially, publicly eating crow.
For one, I want to simply atone. After all, I have children and they need a positive example. For another, I want to assure everyone that these things (which I still hear from others) are complete bullsh*t. No, seriously. They're just the most wrong. Finally, I want to assure you that people can (and sometimes actually do) change, so you should never give up hope, even on the idiots.
When I say "idiots," I'm not saying it in a completely uncharitable way. There's a lot of misinformation out there about nursing, not to mention a general lack of visibility. So, often, an idiot can't help being an idiot. It takes proactive research to realize a lot of what we hear or assume about breastfeeding, is inaccurate. Still, looking back on my naive ignorance is enough to give me the heebie jeebies.