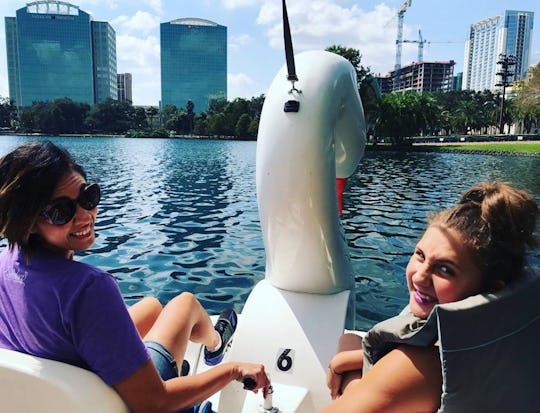 Candace Ganger
11 Ways Raising A 10-Year-Old Is So Much Scarier Than Caring For A Baby
I thought having a baby was hard, and in many ways it was. The lack of sleep, the incessant worrying, the constant paranoia of never doing anything right or good enough were all very real, very valid fears. But then my baby grew and, well, everything that terrified me when she was a newborn has been intensified. So I can say with complete conviction that raising a 10-year-old is so much scarier that caring for a baby. Guys, I hate to be the bearer of bad news, but this parenting thing never gets easier.
I should preface all of this by saying that my daughter is the child that made me a parent. I had absolutely no idea what I was doing when she was an infant, and I'm sure as hell no more confident today than I was then. As she nears her 11th birthday, I can't help but reflect back on those early days when I struggled to find out how to care for my baby in an way that worked best for both of us. Everything I did felt wrong. In the big, scary world we live in, those anxieties haven't let up, either. Instead, they've been magnified.
My daughter straddles a fine line between girlhood and being a young woman. It's rare to see her playing make-believe with her younger brother, but every now and then she'll still refer to me as "mommy" and I remember that she's still that baby I once cradled every night. But then — because there's always a "then" — I'm forced back into reality when she does something only a 10-year-old would do, and I'm reminded how much more terrifying this stage is than anything I went through with her as a baby.