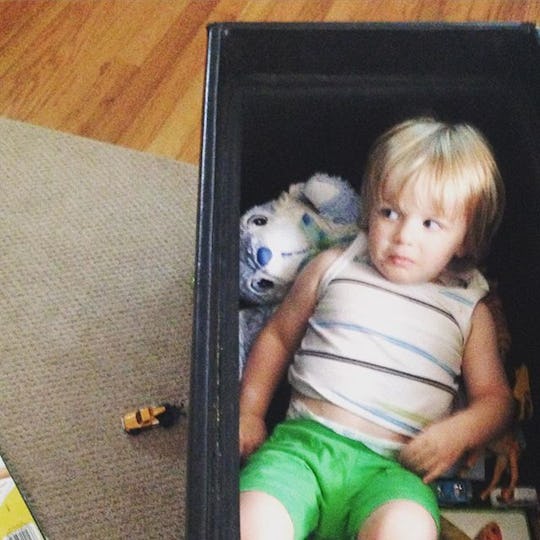 Courtesy of Hannah Westmoreland Murphy
12 Things You Definitely Won't Miss About The Toddler Years
I am the (mostly) proud mother of two boys, one of whom is three. He's a full fledged toddler right now, which is adorable, sure, but it's also proving to be one of the greatest struggles of my life. I love my son to no end but, honestly, sometimes he's a jerk. I know that eventually he'll grow out of the smelly toddler stage and into the smelly teenager and I'll long for the days when he would still fit in my lap, but I also know that there are things I definitely won't miss about the toddler years.
My son is smart and funny and adorable. He makes me laugh and beam with pride all the time, but he's also an emotionally unstable, unreasonable, little dictator, too. Yes, really. I know you're not supposed to say those sorts of things about kids because they're "perfect," angelic blessings and all, but when you're being manipulated via a very public meltdown at the hands of a three-year-old because you won't let him take off his pants in a grocery store, you earn the right to make judgments about their behavior.
Toddlers will humiliate you in public one moment, and make you swoon the next. Being a toddler mom feels emotionally abusive at times, because there's so many elating highs and manic lows (in the span of a few hours) that it can seem impossible to find any sense of balance or control or normalcy. Again, I can't stress enough how much I love my boys, but I definitely won't miss the following 12 things about toddlerhood. Bring on those angsty teenage years. I'm ready, world.