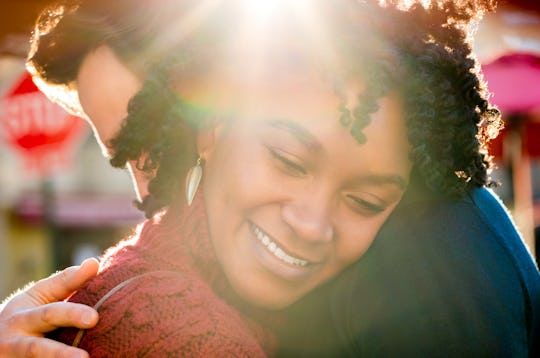 Fotolia
13 Things Every Grown-Ass Man Does When His Partner's Suffering From Postpartum Depression
There were so many experiences I knew I would get to call mine after I found out I was pregnant. I knew I would experience morning sickness and stronger nails and prenatal visits and kind comments from random strangers. I knew I would experience labor and delivery (however that panned out) and breastfeeding (or at least try to) and the most intense wave of juxtaposing emotions I think a human being can experience. I didn't know, however, that I would also experience postpartum depression (PPD) or, as a result, the things every grown-ass man does when his partner is suffering from PPD. I didn't know that PPD would be part of my motherhood story, or the story my partner and I would share as parents.
It's rather impossible to adequately plan for something you never envisioned happening to you. I had never experienced clinical depression before; I had made the choice to have a baby, so procreation wasn't forced on me; I was in a healthy and happy relationship, and excited about parenting with someone as wonderful as my partner. I had read about postpartum depression and knew it was a possibility, but I never imagined that possibility would become my reality. However, it did. I was in the throes of postpartum depression (brought on by the loss of our twin son at 19 weeks) and found myself in need of love and support and understanding, in a way I have never truly needed before.
Thankfully, my partner did everything every grown-ass man should, especially in a situation that a cisgender male can't possibly understand. My partner didn't know what it was like to become pregnant or birth a human being or breastfeed a human being, and he didn't understand what it was like to experience PPD, either. However, his inability to physically understand didn't keep him from supporting me to the best of his ability. Because he was willing to do the following things, I was able to get the help I needed and successfully survive postpartum depression.