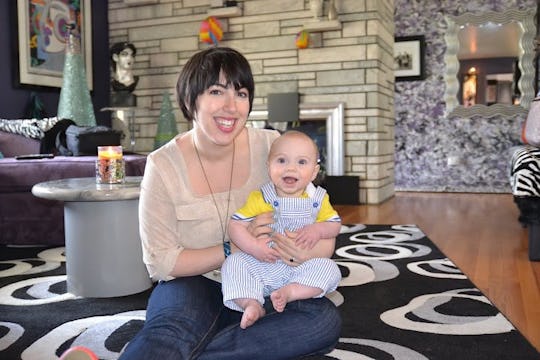 Photo courtesy of Jamie Kenney
13 Things I Did As a New Mom That Make Me Cringe Now
I entered motherhood six years ago as all new mothers do: completely clueless. Don't get me wrong, I was a grown woman with a good head on her shoulders, years of babysitting experience, and even a college child development course under her belt, but I was still clueless. Anyone who hasn't raised another human being would be! I don't fault myself for knowing nothing, but that doesn't mean there aren't things I did as a new mom that make me cringe now.
Are there some things I wish I could go back and do differently? Of course. That's called "being a parent" and, more generally, "being a human." At the same time, part of what ultimately makes me a good mother (and yeah, I'm not going to feign modesty because I am a good mother, thank you very much) comes in part from having grown into the role. Any artist or craftsperson will tell you that learning what not to do is an important aspect of learning what to do. What you learn along the way — what you learn and how you learn it — enriches how you move forward and helps to inform your future choices and decisions more fully.
Of course we should try to prepare as best we can for a baby — practically, emotionally, physically — but it's OK to accept that, as parents, we're going to screw up. And while I think we should look back on some of those less than perfect moments with grace, some of them are just... ugly.