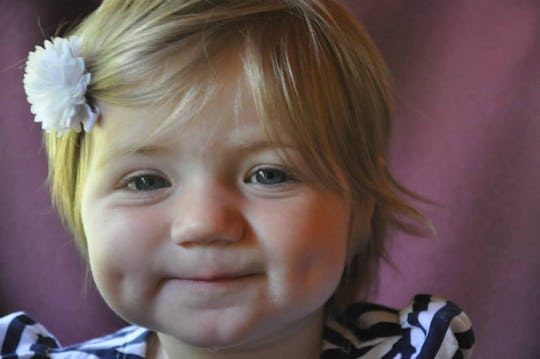 Courtesy of Joshua Kenney
13 Things Well-Meaning People Buy 1-Year-Olds That Are A Total Waste
The other day, armed with several boxes and a garbage bag, I went into my children's room. Now, you may think that because my family just moved, a lot of the useless items would already have been purged, but no. It seems that the unnecessary crap persists, and no amount of KonMari-esque disposing of it will fix that. Let's just take, for example, all the things well-meaning people buy 1-year-olds that are a waste. The amount of unnecessary stuff is almost comical, but when you multiple that by six and three (the ages of my two kids), and add it together, suddenly things don't seem all that funny. Guys, that's the level of insanity we're talking about in my house.
To be clear, I'm not necessarily complaining. I adore that there are so many loving, kind, and thoughtful people in my life and my children's lives. I appreciate that people want to do nice things for them and that some people express their love through gift-giving. I want to be gracious and I will, without hesitation, say thank you over and over and over again. But, you guys: sometimes we all need to take a step back and think, "Is a 1-year-old mini-human going to care about this? Am I going overboard? Who is this really for?"
So I say it's worth it to consider the following before you hit that damn check out button and send box after Amazon box to your friend's soon-to-be 1-year-old child. A second or two in which you thoughtfully question your purchasing decisions won't hurt, my friends. I promise.