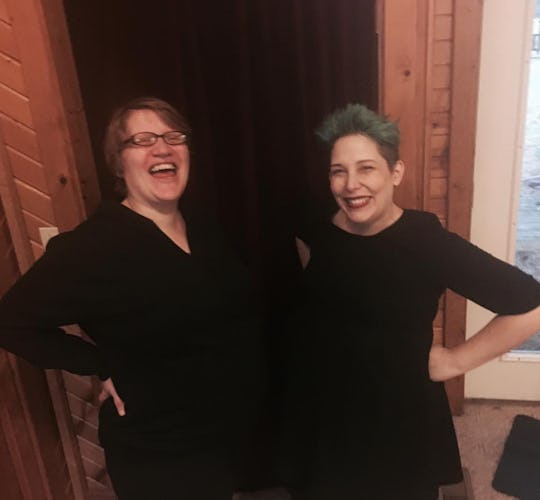 Courtesy of Steph Montgomery
10 Ways Millennial Moms Do Friendship Differently 
A few years ago, I moved to my now ex-husband's home town, where my parents also lived. While it was nice to live near my parents and for our daughter to be able to see grandma and grandpa more than a few times a year, I didn't have any local friends. The process to build a new circle of friends was terrifying and tedious and nothing like what my mom's friendships looked like when I was a kid. You see, millennial moms are redefining the word "friendship" in so many ways.
My current circle of mom friends exists online, at least most of the time. We engage together in a virtual village, commiserating, supporting each other through challenges, celebrating milestones, and laughing at the frequent funny moments of parenthood. This village of people, many of whom I will never meet "in real life," are helping me to raise my children and grow as a parent and a person.
We support each other through career changes and diaper changes, because for many of us, having a career and raising a family are not mutually exclusive. But, through the power of the internet, working parents are able to form friendships with stay-at-home parents, who we probably wouldn't have met before Facebook. Plus, and because we are so connected, my millennial mom friends are not just my partners in parenting, they are partners in activism, too. We don't just care about what happens in our village, we care about the world and are trying our hardest to change it for the better.
My mom (and dad, and just plain parent) friend group is diverse, dynamic, and teaches me something new every day. Seriously. We are redefining what friendship means in a modern context and using those bonds to challenge ourselves and change the world.