I lived in Ireland for eight years, so I've seen St. Patrick's Day celebrated every which way, including from the inside of many a pub. Truth be told, American St. Patrick's celebrations have a lot more green and sparkles involved than any typical Irish celebration does. Even though St. Patrick's Day might be more tame for the Irish and for all us parents, we can at least have a giggle during the holiday with these hilarious St. Patrick's Day memes.
From Kermit to Cromwell, there are memes that cover every aspect of the holiday. I mean, did you ever think it was possible to recount the Irish famine to the tune of "My Milkshake Brings All the Boys to the Yard"? I certainly did not, but I will definitely not be able to get that darn song out of my head anytime soon.
While we all get to laugh at these funny memes for St. Patrick's Day, there is one serious matter that bears discussing. From someone very close to the source, take it from me: It's spelled Paddy, not Patty. Paddy is what we call that old guy who drove the snakes out of Ireland, and Patty is, in fact, a lady. Once you've learned that vital fact, it's your duty as someone who celebrates St. Patrick's Day to henceforth call it Paddy's Day.
Now, back to the task at hand: having a proper giggle at these silly St. Patrick's Day memes, because we all know that March definitely feels like the longest month and we could all use a bit of a pick-me-up at this point in the winter.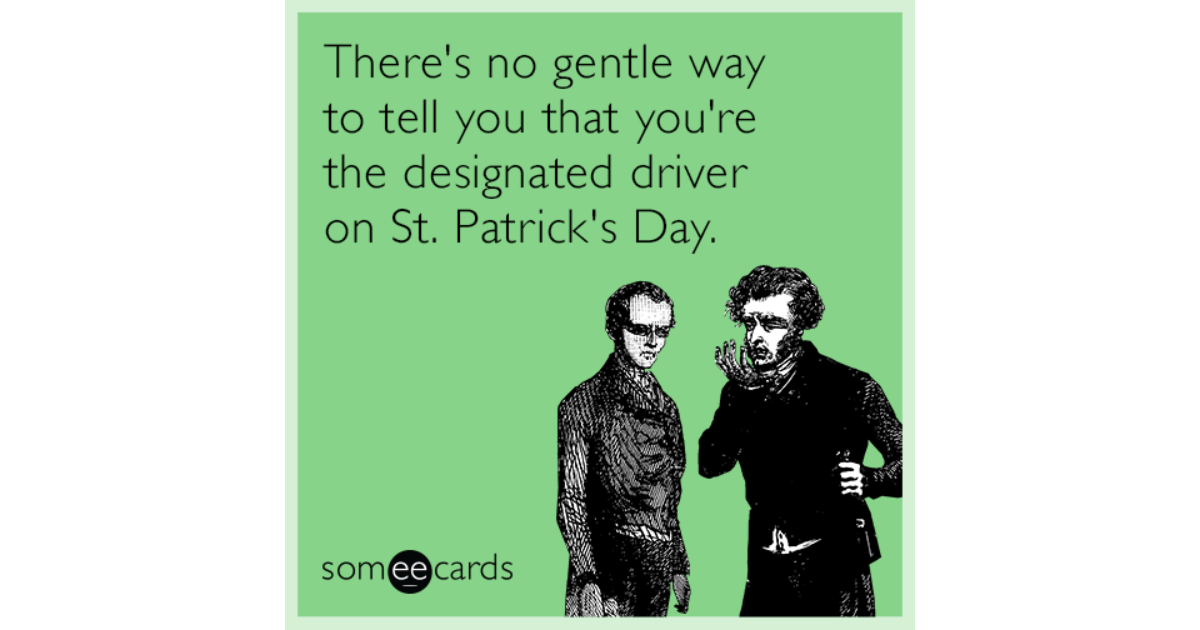 This article was originally published on