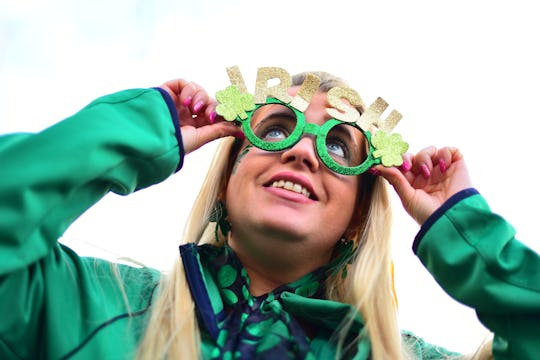 Victoria Jones - PA Images/PA Images/Getty Images
How To Celebrate St. Patrick's Day 2022
And no, you don't have to be Irish to celebrate.
On the tail-end of the long winter months, March 17 shines bright on the horizon of springtime with a flurry of emerald hues, leprechauns, and the luck of the Irish. Whether you want to stay in and enjoy the holiday with your kids and a bowl of Lucky Charms or plan to head out for a pint of green beer and adult festivities at a local pub, there are plenty of fun-filled ways to celebrate St. Patrick's Day.
Even if you aren't of Irish heritage, you can still enjoy being festive on St. Paddy's Day in honor of the Emerald Isle. Typically filled with green fanfare, food, and lots (and lots) of drinking, it's a holiday that welcomes all styles of celebration. But your celebration doesn't have to be over-the-top or even overly authentic to be enjoyable. Sure, you can plan a huge bash where you serve only green foods, listen to Irish folksongs, and play games with an Irish twist, but you could also celebrate St. Patrick's Day in a more subdued way as well. Read a book by an Irish author, wear green clothing, or simply make a festive post on social media.
Read on for plenty of inspiration on how to celebrate St. Patrick's Day this year.