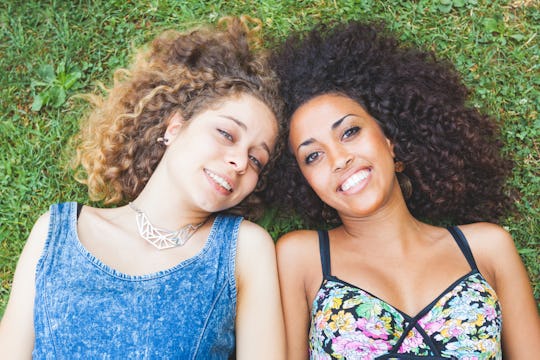 Fotolia
14 Reasons Why A Grown-Ass Mom And A Hot Mess Mom Make An Amazing Team
They say "opposites attract," and I honestly thought I knew what that over-used saying really and truly meant. I've dated enough people to find some validity in the sentiment. In fact, I procreated with a gentleman that is more my opposite than anything else. However, I didn't truly realize just how well different people can actually get along, until I met my soulmate of a mom friend and discovered the many reasons why a grown-ass mom and a hot mess mom make an amazing team.
Everything I'm not or consistently fail to be, is everything my grown-ass mom friend just instinctually is. She's constantly planning and sticking to schedules and always has the perfectly packed diaper bag, while I'm running two hours late to a doctor's appointment only to realize I forgot to pack an extra diaper for my kid. She's grown-ass enough to know not to judge, and I'm messy enough to know I have no place to judge. Whenever I need anything, she's my first phone call because I know she has a solution, and I'm her first phone call when she needs an understanding and supportive ear. While we wouldn't look like the ideal friends on paper, we compliment one another in a way that makes us nothing short of an unstoppable #MomGoals force. Honestly, it's a damn relief. The "mommy wars" culture would have far too many mothers believe that they can only get along with other moms who parent exactly like them, but I'm here to tell you that just isn't the case.
So, if you're a new mom looking for a mom friend to tackle parenthood with and alongside, try looking for someone who isn't necessarily like you. If you're a hot mess mom, find a grown-ass mom with a day planner. If you're a grown-ass mom, find a hot mess mom with a messy bun and 2-week-old yoga pants. I promise you, the pair of you are going to slay parenthood like the bosses you are.