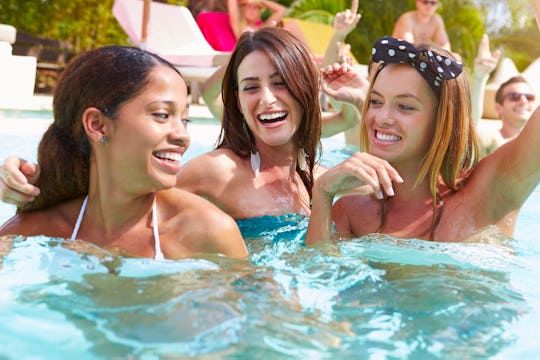 Fotolia
14 Things Non-Moms Take For Granted That They Should Definitely Savor
It's no secret that your life changes once you become a mother. While I don't agree that every single solitary aspect of your life, or you as a person, suddenly looks different, it's undeniable that certain things evolve and you, in turn, change to adapt to the responsibilities of parenthood. I had a vague idea of the things I'd be saying "goodbye" so, for the most part, when I decided I could be and wanted to be, a mom. However, the things non-moms take for granted turned out to be the things I'd miss the most; the things that I didn't necessarily consider losing, and so suddenly.
It's not like I spend each and every day lamenting over the ways my life has changed, or wishing that I wasn't a parent. On the contrary, I love being a mother and while that does require certain sacrifices, I see the fruits of my labor on a daily basis. I'm also a human being, who has the capacity to be selfish (which I don't think is a bad thing) and think about my needs and wants. When I stop to think about the things that I, and only I, would like, it's usually something I did all the time before I had a kid; something that I completely took for granted because it was so easy to do; something that, now, would require constant planning or the assistance of someone else.
When nostalgia hits and I think about what my life used to be like, and what it's like now, I am in awe of the changes I have experienced (both the ones I was warned about, and the unexpected). I am so thankful that I get to be someone's mom, but I'd be lying if I said I don't also miss the following things, from time-to-time. So, if you're a kid-free human being, do these 14 things for me so I can live vicariously through you while simultaneously resenting. Fair? Fair.