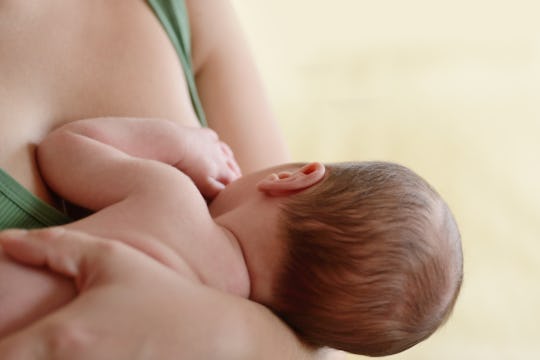 Fotolia
15 Things Non-Parents Just Don't Understand About Breastfeeding (And The Women Who Do It)
There are so many parenting moments that are impossible to truly comprehend, until you've experienced them yourself. Sure, plenty of people understand exhaustion and I'd argue that more than few non-parents understand the downsides of toddlerhood (especially if they attended college and had to take care of a drunk roommate a time or two). But, for the most part, unless you're in the thick of parenthood yourself, you just don't have a clue. Breastfeeding is, without a doubt, one of those parenting experiences, and there are things non-parents don't understand about breastfeeding by no fault of their own. You just don't know, until you know.
I did my research and asked the necessary questions prior to breastfeeding. I thought I knew what I was in for and what I was doing. However, when I tried breastfeeding my son a few minutes after he was born, and essentially leaned on the wisdom and kindness of one of my nurses, I realized that I didn't know anything at all. Nope. Nothing. Breastfeeding was going to be a lesson I wasn't prepared for, and the learning curve was going to be pretty unforgiving. Throughout the seven months that I exclusively breastfed my son, I learned first hand all the things that non-parents just can't understand. I learned about the juxtaposing feelings that go along with breastfeeding; the insanely frustrating reality that, while breastfeeding can be difficult, it's not something you're (for some women) willing to give up.
Because our society is rarely, if ever, offered accurate representations of breastfeeding via the media, there are a lot of misconceptions, false information, and shame associated with a very normal, natural act. For the women who choose (and are able) to breastfeed, our life would sure as hell be a lot easier if non-parents knew the following, but we don't blame you for being out-of-the-loop. Some things, well, you just have to learn yourself.