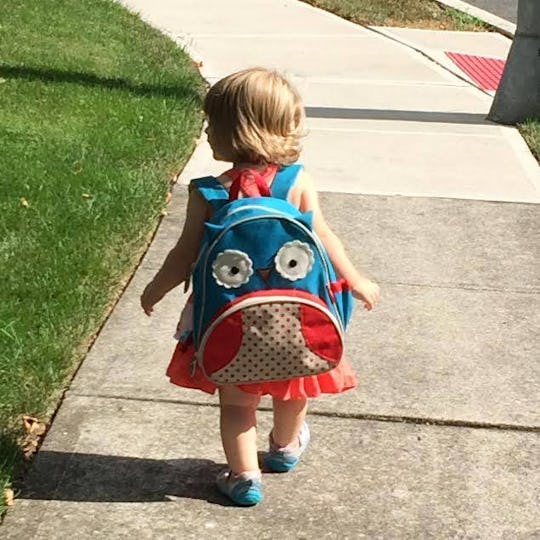 Photo courtesy of Jamie Kenney
20 Preschoolers Share What They Miss Most About Their Moms When They're At School
Parenting is full of bittersweet and emotionally complicated milestones, but few have ever matched the maelstrom of feelings that swirled within me when I sent my kids to school for the first time. Even though my kids had experienced day care, school was somehow... different. I mean, what if they missed me?! So I asked preschoolers to share the one thing they miss most about their moms when they're at school and, I gotta tell you, it was equal parts painful and humbling. Because, guys? The kids are alright. The best thing we can do for them is believe in their ability to deal.
Different kids are going to approach preschool in different ways. My mom is on record saying that she took tremendous pride in the fact that I never missed her when I was at school. And I love my mom, you guys. In fact, I challenge you to find a closer (healthy) mother/daughter pairing. But even so, I was too enthusiastically doing my own Baby Jamie thing at school to think about her too much, honestly. And I do think that's a testament to her parenting — I was secure enough in our attachment to be fine toddling away from her for a few hours a day. But other kids, even those equally secure in their mom's love, are less OK with change. And that's fine because, well, they're kids! They're genetically engineered to take comfort in routine, so deviating from the familiar can be difficult.
So what did I learn about preschoolers in asking my question? A few things. One: they're largely terrible at answering a question in a particularly logical way. Two: some of them know just how to get us. Three: others don't care even a little bit about hurting our feelings. And four (and most important): kids are weird and funny.