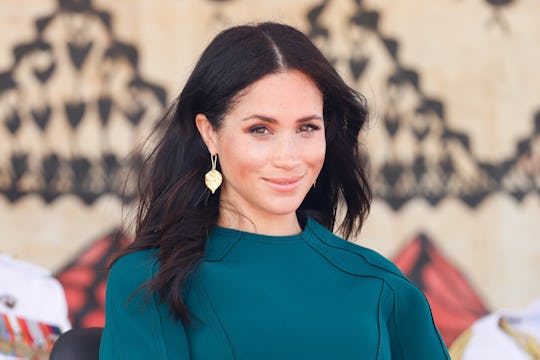 Chris Jackson/Chris Jackson Collection/Getty Images
20 Times Meghan Markle Bent Royal Protocol With Her Own Flair
Since officially joining the royal family in May 2018 when she and Prince Harry tied the knot, the Duchess of Sussex has continuously exhibited her individualism while living in a new world full of traditions and rules. In fact, there are many times Meghan Markle has bent royal protocol over the past year or so with her fashion sense, her words, and her warm, down-to-earth demeanor. And though some might have criticized the royal for doing things her own way, there are many others, from all across the globe, that truly appreciate every moment.
Though there's no official guidebook of royal rules and traditions that everyone is privy to, there are understood sets of protocol and such that come along with being a member of the royal family. For women, according to Harper's Bazaar, that seems to involve dressing modestly and acting deferential, unobtrusive, elegant, and refined. Markle is all those things, of course, but she's also bringing her own flair to her role as the Duchess of Sussex.
In her own way, many royal fans have noted similarities between Markle and Prince Harry's late mother, Princess Diana, who also forged her own identity in the royal family while remaining true to the role of a member of the monarchy. In fact, these moments below perfectly highlight how exactly Markle has shown that she's true to herself.