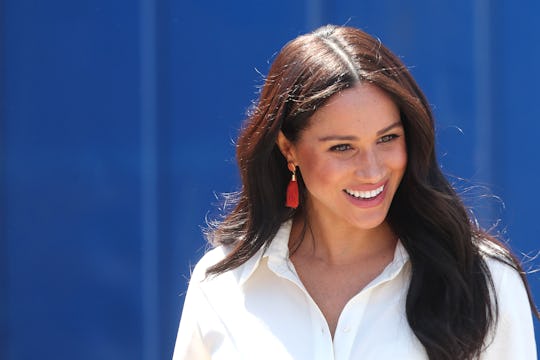 Chris Jackson/Chris Jackson Collection/Getty Images
21 Meghan Markle Quotes That Perfectly Showcase Her Charm
Meghan Markle may have joined the royal family, but that has never stopped her from speaking her mind. And I'm glad for that, because she's a smart lady with a strong mind who's able to expertly and perfectly cut to the core of an issue. In fact, many of Meghan Markle's quotes from over the years showcase her intellect, grace, and heart, making it easy to understand why so many women look up to the Duchess of Sussex.
Markle is well-known for being a feminist, and as time goes by it's becoming evident that she's quite the humanitarian as well. There were hints of her big heart along the way, in the blog she used to write, The Tig, and in interviews she gave during her acting career. But now she has a world stage, and her eloquence is getting a more proper due. And fans can hardly wait to see what gems she'll drop about parenting as little Archie grows.
Perhaps no time was Markle's moxie on display more than when she recently asked — yes, asked — to be the guest editor for the September 2019 issue of Vogue. That's the biggest issue for the fashion magazine every year, but as she described it, she just clicked with the editor and knew they shared a vision. "Over a steaming cup of mint tea, we teased through how one can shine light in a world filled with seemingly daily darkness," she wrote in her editor's letter.
That's Meghan Markle in a nutshell. She knows her worth, and she isn't afraid to go after it.