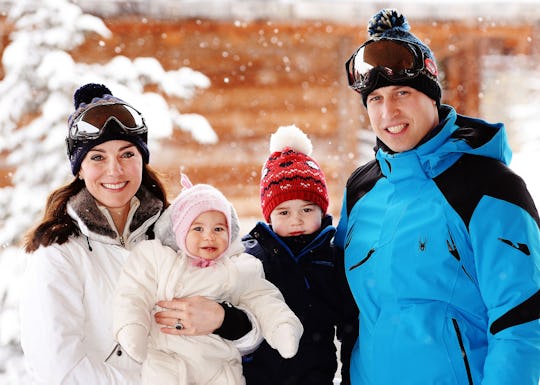 JOHN STILLWELL/AFP/Getty Images
Family Ski Trips, Bubbles & So Much More: Relive The Decade's Sweetest Royal Moments
The 2010s are coming to a close, my friends. And with it, the end of a decade of magic coming from the royal family. The British brood grew in leaps and bounds, as well as by quite a few members in the past 10 years, and these new additions brought with them more than their fair share of cuteness. As you prepare for the next chapter of royal goings-on, take a look back at some the sweetest royal moments from the past decade — because trust me, there was a lot to gush over in recent years.
Just 10 short years ago, Prince William was still in the dating stage with Kate Middleton. And Prince Harry? He was the party boy that we all knew and loved oh so much. But a lot has changed since then. Both Prince William and Prince Harry have gotten married this decade, thus blessing the world with some seriously beautiful weddings before going on to bring four cute royal babies into the world. Watching the princes fall in love, pop the question, and go on to become parents in their own right led to more cuteness than anyone could've expected.
The decade as a whole has been something of a marvel, but some moments stand out as more heartwarming and memorable than all the rest. Here are 25 moments worth relishing.