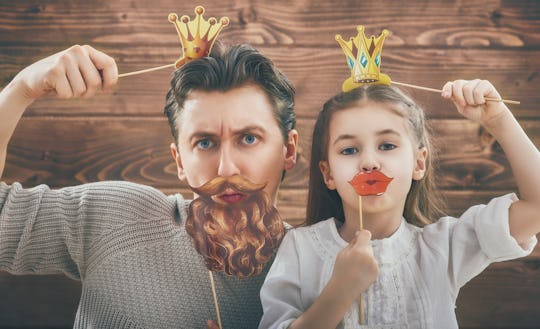 Konstantin Yuganov/Fotolia
7 Reasons Why I Refuse To Let My Daughter Go On A Daddy-Daughter Date
The different dynamics among the four people in our family feel familiar to me. My husband and I have an older daughter and a younger son, which was how I grew up. My dad, like theirs, was the one you played with, while my mom was the one who made sure we had clean clothes and signed trip permission slips, and that's the role I've assumed in my own family. And like it was when I was growing up, there are no father/daughter dates with my kid and my husband.
I spent time with my dad, of course, but I would never classify them as "dates." He and I took horse-riding lessons together, and the two of us were the only ones who knew how to play the piano in our house. When I was a kid we bonded over old movies, and, as I got older, good wine. We had a lot of fun together, but he never made a production out of it. It simply was us hanging out, doing stuff that was unique to us.
That's how things are with my husband now. We don't make a big deal out of taking our kids out for individual alone time with either one of us. We think it's important to give them solo recognition, since they are siblings who constantly battle for our attention and need to touch base with us, one-on-one, at times. But we don't call them "dates" and reinforce what we believe to be problematic messaging our children already receive about interpersonal relationships, courtesy of the media and cultural norms.
So, yes, I refuse to let my daughter go on father/daughter dates, and here's why: