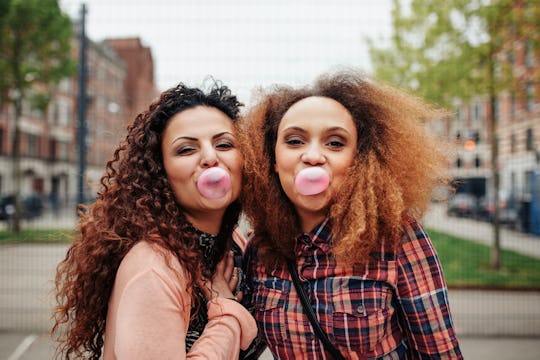 Fotolia
7 Reasons Why It's Worth Being Friends With Someone With A Different Parenting Style
If there was one, definitively "correct" way to raise children, we'd all be practicing it, right? There would only be one book on the subject, and my Facebook feed would dwindle down to boring posts about kids eating vegetables and going to sleep before 8 p.m. without any complaints. But we all do this mom thing in our own way. Variety is the spice of life, right? So it's totally worth being friends with someone who parents differently than you do.
I only share one thing in common with other parents; we all have kids. If you start dissecting our friendships to determine if they're based on other common parenting practices, you won't find much to go on. Some of us breastfeed our kids, some of us formula feed them, and the reasons behind those choices are varied. Raising children can't possibly follow one precise set of guidelines, because we're human beings doing the parenting and humans are, well, only human.
I have admired many parents from the sidelines when I witnessed their kids listening to them when the parents said — only once — that it was time to leave the playground. How did they pull that off without the kid whining? Teach me! But I've also done my fair share of judging when I see a parent with a different approach than mine reprimanding her kid, who then melts down in the supermarket aisle. "Wow," I tell myself. "I would never do that." True, I might not employ that same tactic, but it doesn't mean I haven't weathered just as many public tantrums with my own children as a result of my personal parenting techniques.
Most of parenting is trial and error, so seeing other parents in action is the only way to broaden our range of knowledge of what to do — and what not to do — when it comes to raising kids. Here are some reasons why it's totally worth being friends with someone who practices a different parenting style than me, because learning from others is, honestly, only going to make us better parents.