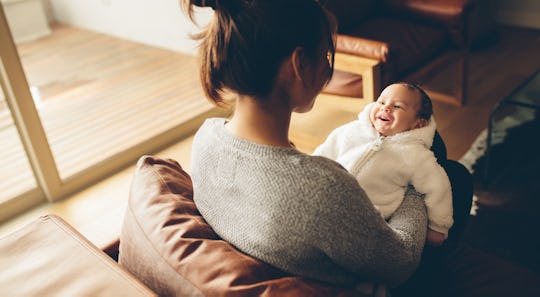 Jacob Lund/Fotolia
7 Reasons You Should Absolutely Ignore Every Single Bit Of Parenting Advice You Hear
Parenting advice is plentiful. If you simply open your internet browser and type in your question, millions of people with different thoughts on how to raise children will flood your computer screen. Then, in addition to the endless world of the internet, your friends, family, and sometimes even perfect strangers will offer you their advice, tall tales, urban legends, and anecdotes. That's why, in my humble opinion, you should ignore every single bit of parenting advice you hear and do your own thing.
When I was a new mom, no one close to me was also a mom. All of my friends were either single or newly-married, so I was doing this new mom thing all on my own. So I was terrified, clueless, and completely on my own. I was also learning. A lot. Figuring out what works and what didn't work for my baby was party of my new daily routine, as was following crappy advice because I didn't know any better. In my new-mom mind, all advice about newborns was created equal. I mean, how different can newborns be? So, I listened to anyone and everyone, implemented their suggestions, and parented in a way I didn't realize was potentially harmful to my kid.
But, hey, we live we learn, I guess. And I learned. I learned that even newborns are totally different from one another and that what works for one will not work for all. I learned that each baby needs to be handled based on their own unique personality and not based on some archaic advice as to how children "should" be raised. And I learned the most important lesson of all: ignore the advice.