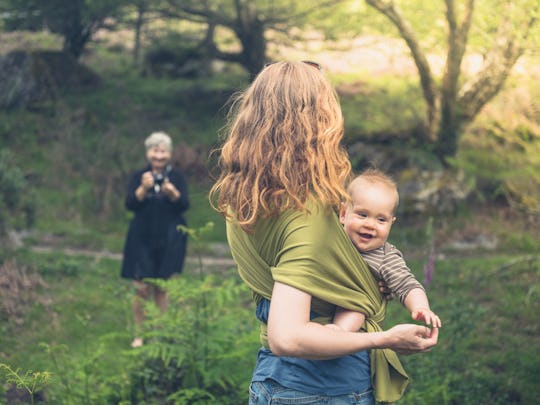 LoloStock/Fotolia
7 Times You Shouldn't Listen To Your Mother When It Comes To Parenting
By the time you've given your mother the gift of becoming a grandmother, you may have already started to question just how you survived under her watch. At least, that's what happened to me after I started having kids. When I was in my third trimester the "advice" really started rolling in. "Maybe breastfeeding isn't the best idea," she suggested. "It's so yucky." Guys, that was just the beginning. So, yes, I think it's safe to say there will be more than a few times you shouldn't listen to your own mother when it comes to parenting, despite the fact that she managed to raise you.
This is not to undermine the fact that my mother is a very loving and engaged grandmother to my two sons. And, of course, there isn't any parenting advice she's doled out that would have truly harmed them. I think a lot of our parenting style differences are generational. For example, I grew up on a lot of white bread and Wendy's hamburgers and my kids are growing up on seaweed snacks and organic cheese.
The other difference is that she is a grandma, and from what I've heard from my peers, grandmas don't play by our (the parents) rules. They operate on another level, and that level is to "serve at the pleasure of the grandchildren." Their modus operandi is to make the grandchildren happy, to hell with discipline, schedules, healthy eating, what have you. My mother's parenting advice tends to be consistent with that idea.
All in all, my mother's advice (though faulty) comes from a place of love. I hold space for it, to be sure, I just don't always listen to it.