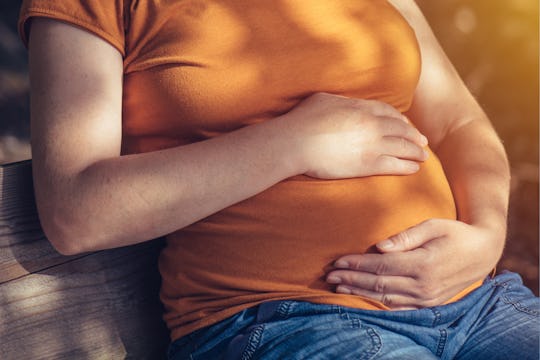 Bits and Splits/Fotolia
8 Of The Kindest Things You Can Do To A Pregnant Woman In Her Second Trimester
I hated being pregnant. I specifically — and surprisingly — hated the second trimester of my pregnancy. Everyone I knew loved their second trimester, except me. As a result, I felt cheated out of those three, supposedly pleasant, months. Worse, I learned that people feel comfortable doing all sorts of things to a pregnant women in her second trimester that they likely wouldn't do to pretty much anyone else at any other time in their lives. They start commenting about her pregnant body, touching her without her permission, and sharing pregnancy dos and don'ts. It all, frankly, made me want to scream.
The thing is, there are so many kind things you can do to and for a pregnant woman in her second trimester. It's so easy to be kind, people! Just ask a pregnant person how they're feeling, rather than assuming they're doing great or enjoying their second trimester. If you are in line behind her at Starbucks, you can pay for her coffee rather than mentioning the dangers of caffeine and pregnancy. Or, perhaps the kindest thing you can do for a pregnant person, don't bring up the pregnancy at all. Let her decide if she wants to talk about it, because after three months of nausea and vomiting and intense exhaustion, she might not.
When I think about it, I may have had a better time during my second trimester if people had been a little bit kinder. So, I made a list of kind things you can do for a woman in her second trimester, to make her life — and her pregnancy — a little bit more pleasant. You're welcome.