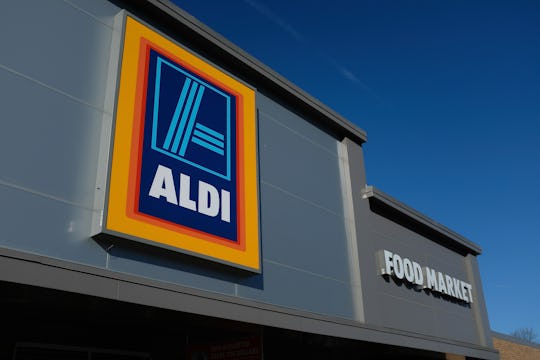 Sean Gallup/Getty Images News/Getty Images
8 Reasons Why An Aldi Mom Is The BFF Everyone Needs
If you're anything like me, you worry that becoming a parent has made you a little less cool. To be honest, your priorities probably have changed and you probably are less cool than your child-free self. For instance, I used to love a night out on the town, but now I love a solo trip to the grocery store. It's like a mini-vacation, and that vacation is made exponentially better when I get to go to Aldi. If you haven't been, you should go right now. In fact, let's go together. As an Aldi mom, I'm the BFF everyone needs. So trust me when I say that, yes, we should be friends.
As your Aldi mom-friend in the know, I can tell you how, when, and at which store you can score a great deal on everything from avocados to patio furniture. I've also tried almost all of their store-brand items so you don't have to take the plunge and risk spending money on a snack your kids are going to hate. I know which Aldi items are ridiculously delicious, and which ones are best avoided (frozen sushi, you know I'm talking about you).
Even better, now that I've become an Aldi mom I've started designing weekly meal plans based on their take-and-bake pizzas, ready-to-serve meals, pre-made simmer sauces, and frozen entrees. I've also found a way to get creative, trying a ton of new recipes featuring their cheap produce, canned beans, frozen foods, and dairy products. By the way, some of their wine is actually really good (and I should know, since I've almost tried them all).
So, let's take a trip to Aldi so I can show you the ropes and help you snag some of the best deals. Trust me when I say you won't be sorry to have an Aldi-mom as your BFF.