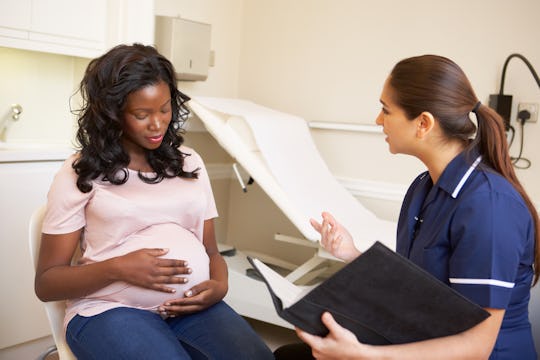 Fotolia
8 Things Every Woman Who Hates Pregnancy Thinks About Her OB-GYN, But Doesn't Say Out Loud
For me, pregnancy was a mix of juxtaposing emotions. My pregnancy was unplanned and I had no idea how to be a mom; I didn't know what to expect during my pregnancy except what I had learned from others and from the media (which is usually horrifically inaccurate). While I didn't necessarily mind being pregnant, that last month was anything but enjoyable. I remember thinking things every woman who hates pregnancy thinks about her OB-GYN during those necessary, weekly appointments; keeping those thoughts to myself and wishing, hoping and praying that this pregnancy would be over, I could finally stop being miserable and I could finally meet my baby girl.
During my last month of pregnancy, I slowly got more and more uncomfortable. I had relentlessly itchy palms and feet; I couldn't sit or lay in any position that felt comfortable; I had to pee every two hours and, well, I was a nightmare. In other words, I hated being pregnant and I dreaded going to my OB-GYN appointments because, well, they were just a reminder that I was still pregnant. (Of course, the poking and prodding — while necessary — wasn't all that helpful, either.)
To be completely honest, I was pretty unfair to my OB-GYN as I neared my due date. While, rationally, I knew she as doing everything she could to ease my discomfort and so much of it was really and truly out of her control, I needed a place to focus all my frustrated energy on and, well, it was her. So, if you're not necessarily enjoying your pregnancy, and thinking some "colorful" things about your OB-GYN, know that you're not alone. You're human. You're miserable. You deserve to think the following things.