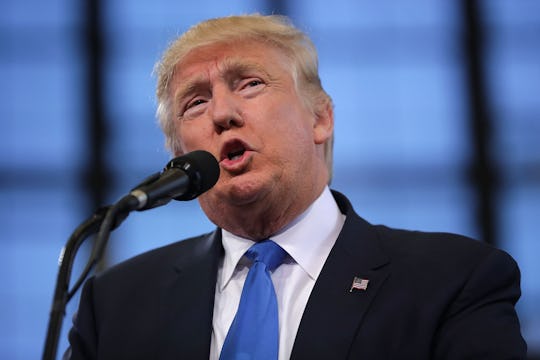 Chip Somodevilla/Getty Images News/Getty Images
8 Things Politicians Need To Stop Saying About Stay-At-Home Moms
As I write this, the United States is rapidly approaching the end of what might be the longest, weirdest, ugliest election cycle in recent history. There are so many things I could (and probably will) say about what I wish politicians would stop saying in general. However, for now I'll just focus on things politicians need to stop saying about stay-at-home moms (SAHMs), on the relatively rare occasions SAHMs are discussed at all, and what they should be talking about instead. As someone who's been a SAHM and done paid work from home for the entirety of my son's life, I can say it's really hard out here trying to make this work, and — surprise, surprise — most politicians' rhetoric about us truly isn't helping at all.
Real talk: very few people who choose to be a SAHM do so because we're about that 1950s, "cleaning in pearls and high heels" life. Nor are we all wealthy enough to be able to afford to be overlooked in conversations about how government can and should help families. A lot of folks make this choice out of combination of dismay with a contemporary workplace culture that makes it damn near impossible to balance work and family, and unfair pay and gender discrimination that frequently makes it more "logical" to sacrifice mom's income than dad's if the family can't afford or find childcare. Yet to hear some politicians tell it, SAHMs are either a disappearing relic of the distant past, or magic superwomen keeping the "traditional" family alive. Back on earth, though, SAHMs are a diverse group of real people, who can't trade empty compliments for housing, diapers, or food at the local grocery store.
Politicos, you're not fooling as many of us as you think. We know bogus lip service when we see it. Here's some free messaging advice to any future campaign that wants to sound more than halfway competent when discussing SAHMs, or talking points for anyone else who is totally over SAHMs being either flattered or ignored in public policy conversations.