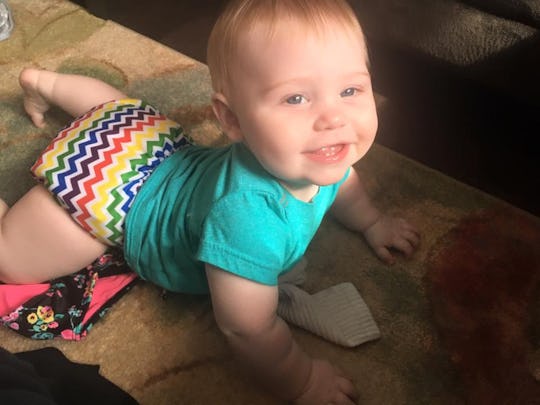 Courtesy of Steph Montgomery
8 Things To Do With Your Baby Before They Reach 6 Months Old
When I think back to my babies' first six months of life, I honestly can't remember much about it. I do know that I had high hopes and high expectations. And, to be honest, I didn't end up accomplishing even close to what I thought I would. (Baby book, I'm talking about you). Fortunately, I've learned that, for the most part, everything people say you have to do with your baby before they reach 6 months old are optional. Unfortunately, it took birthing three babies for me to finally learn that lesson.
Now, I am not saying there aren't essentials — like taking your baby to the doctor, getting them vaccinated, or trying to get them to sleep in their crib for longer than five minutes at a time — you'll want to cross off your proverbial "to do" list. But most of the other stuff? Yeah, not important. At least, not as important as your sanity or getting some damn sleep. So cut yourself some slack and, you know, enjoy your baby before they aren't a baby anymore.
You should learn what's actually essential, and actually fun, for you and your baby, rather than doing the things people tell you you're supposed to do or like. In my experience, those suggestions will end up stressing you out. As someone who's survived those first six months of baby life three times, I can tell you that there are some things you definitely want to do, and some things you can totally skip.
So with that in mind, read on to simplify your mom life and set reasonable expectations for your baby's first six months in the world: